HAS A DEATH OCCURRED? WE ARE AVAILABLE 24/7
CALL Minneapolis (612) 200-2777 or duluth (218) 208-0377
​​
Call Us
HAS A DEATH OCCURRED? WE ARE AVAILABLE 24/7
CALL Minneapolis (612) 200-2777 or duluth (218) 208-0377
​​
Call Us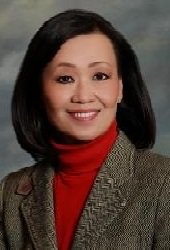 Obituary of Angela Joyce Wanta
Angela Joyce Wanta, 63, passed away unexpectedly September 26, 2020.
Angela, formally known as Mi Wha Oh, was born in Seoul, South Korea in 1957 where she was raised by her grandparents. When she was 15, she moved to North Richland Hills, Texas to be with her parents and siblings who were already in the United States. The trip from South Korea to Texas was Angela's first time being on a plane, being in an elevator, and using a fork. Her dad introduced her to baseball and football and taught her English after school using Sesame Street. Angela played her harmonica and piano during the day and illegally street raced her Mustang Fastback at night. She graduated from the University of Texas-Arlington with a major in accounting.
One night, Angela walked into a bar and met her now-husband, Tony. During his first time legally gambling, Tony won big on Roulette and proudly bought Angela a silver Playboy jacket with his winnings. This romantic gesture solidified their relationship and she married the Nicholas-Sparks-wannabe in Texas in 1986.
In 1987, they moved to Louisiana and welcomed their daughter, Vicky. In 1989, their first son, James, was born. Angela became a U.S. citizen in New Orleans in 1990 and voted for the first time. She was always so proud to be part of a country that allowed its people to choose its leaders. Angela and her family then moved to Arkansas. In 1994, their second son, Sam, was born. By 1997, Angela and her family were settled in Duluth, Minnesota. Though a lover of the heat and beach, she spent the rest of her life in the North Pole winters.
Angela loved people. If you spent ten minutes with her, you were family. She loved her girls' nights out and she spent many winters trudging through the snow showing houses to her beloved real estate clients.
Angela's greatest pride and driving passion were her kids. She spent many snowy winters in the Wanta-mobile white-knuckle chauffeuring her kids all over Minnesota to hockey games, gymnastics meets, swim meets, and band concerts. Incredibly artistic and creative, her kids' school projects always blew everyone else's out of the water. She was best known for her Sunday Specials where she force fed her family the week's leftovers thrown into one single dish. Her best recipes were grilled cheese stuffed with bologna and ketchup and spaghetti with hotdog chunks for meatballs. She and Tony took joy in sharing their mutual love for golf with their kids; they were a patient couple and would hold off until at least the third hole before yelling at their kids for not trying hard enough. Angela was a poker shark and never missed a Saturday night opportunity to take her family for all they were worth.
Angela is preceded in death by her grandparents Duk Pil Lee, Yong Suk Oh, and Herman and Marie Caldwell; her father-in-law John Wanta; and her uncles Billie and Johnnie Caldwell.
Angela is survived by her husband Tony Wanta; her children Vicky Wanta, James Wanta (Sara), and Sam Wanta; her parents Myong Cha "Jackie" Caldwell and Victor Caldwell; her siblings Vicki Easter (Roger) and Steven Caldwell (Reagan); her mother-in-law Ann Wanta; her sister-in-law Jackie Raibeck (Andy); her nephews and niece; and her favorite furry grandpuppy Brutus.
Donatons can be made in lieu of flowers to the Amsoil Northland Law Enforcement K9 Foundation. http://northlandk9.org/make-a-donation/ 1 Amsoil Center, Superior, WI 55880.
Visitation will be 10:00 a.m. until the 11:00 a.m. Funeral Mass at Holy Rosary Cathedral in Duluth. Reception and time to share stories will take place at 1:30 p.m. at the Clyde Iron Works Malting Building, 2907 Helm Street, Duluth. Arrangements by the Cremation Society of Minnesota Duluth.
Visitation
10:00 am - 11:00 am
Friday, October 2, 2020
Holy Rosary Cathedral
2801 E. 4th Street
Duluth, Minnesota, United States
Funeral Mass
11:00 am - 12:00 pm
Friday, October 2, 2020
Holy Rosary Cathedral
2801 E. 4th Street
Duluth, Minnesota, United States