HAS A DEATH OCCURRED? WE ARE AVAILABLE 24/7
CALL Minneapolis ​(612) 200-2777 or duluth (​218) 208-0377
​​
Call Us
HAS A DEATH OCCURRED? WE ARE AVAILABLE 24/7
CALL Minneapolis ​(612) 200-2777 or duluth (​218) 208-0377
​​
Call Us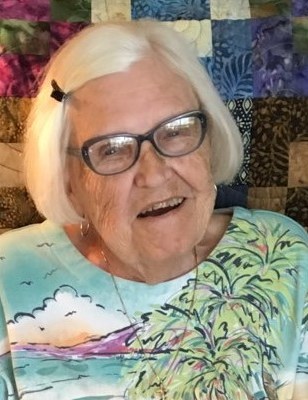 Obituary of Beverly Jane Haffeman
Our mom Beverly Jane Haffeman, age 95, passed away peacefully on Sunday, September 6th, 2020.
She was preceded in death by her husband,Richard James Haffeman, the love of her life.
She is survived by her loving family; Jerry (Dorothy) Haffeman, Barb (Gary) Deutscher, Dennis (Ruth) Haffeman, Cathy (Chuck) Budd, and Kristi (Trent) Shore
As well as many grandchildren and great-grandchildren.
We were fortunate to have a loving and wise, wonderful mom, we will miss her greatly.
Please join us for a Celebration of Life – October 8th, 2-4pm with a memorial service at 3:00pm
Location: Shoreview Community Center, outside at the Haffeman Pavillion.
We will be set up Covid friendly.
Some souls are not meant to be kept. They light our way on earth with love, humor, and wisdom, and they are meant to move on. My Grandma Beverly's life-ripe 95 year old soul was here long enough. She filled us all with enough love & acceptance, and a side of spunk, so that we can see her spirit every day. In the Robin bathing in the setting sun; a tube of glamorous hot pink lipstick; the chickadee pausing on a branch to say hello; the wafting smell of cigarettes, smoked among the deep laughter of her friend Wilma; in a deeply honest question-asked to shock a little and make you think a lot; in the whisper and smell of the pine trees; in stories about Grandpa in their young and wartime life; in the firm grasp of her loving hand; in a bright geranium; in her voice saying I love you like there was no other love in the world; in the talisman of the rock or feather she filled with her love and gave when you really needed it.
My favorite person on earth has left, and I'm deeply sad, but also deeply certain of her love, and of love itself because of her.
Mother Nature gives and takes. She took a soul more colorful than any garden, and gave me a simple bouquet, saved before tonight's frost. It's not fair, but it's the way of things. Love your people deeply, and call your Grandma.
-Beautiful tribute written by Sara – granddaughter
Any donations received will be directed to her beloved "Books for the Blind" or her love of pets the "Animal Humane Society".
Special thanks to the staff of Good Samaritan, Maplewood for her wonderful care.
Do not stand at my grave and weep
I am not there; I do not sleep.
I am a thousand winds that blow,
I am the diamond glints on snow,
I am the sun on ripened grain,
I am the gentle autumn rain.
When you awaken in the morning's hush
I am the swift uplifting rush
Of quiet birds in circled flight.
I am the soft stars that shine at night.
Do not stand at my grave and cry,
I am not there; I did not die.
-Mary Elizabeth Frye