HAS A DEATH OCCURRED? WE ARE AVAILABLE 24/7
CALL Minneapolis ​(612) 200-2777 or duluth (​218) 208-0377
​​
Call Us
HAS A DEATH OCCURRED? WE ARE AVAILABLE 24/7
CALL Minneapolis ​(612) 200-2777 or duluth (​218) 208-0377
​​
Call Us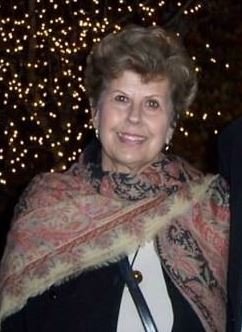 Obituary of Lois Carr Joyner
Lois Carr Joyner
December 17, 1928 - August 15, 2020
Lois, 91, passed away at home surrounded by family on August 15th. Lois, the daughter of Niome (Dahlquist) and Carl Graber, was born on December 17, 1928 in Alsen, North Dakota. In August, 1935, the family moved to Valley City, North Dakota, and in December moved to Minneapolis. Lois graduated from North High School and went on to receive her Bachelor's Degree in Education from Hamline University. She began her career in education teaching in Blue Earth, Minnesota.
In Blue Earth, Lois met George Carr, part of a large, extended Irish Catholic family. They married on September 8, 1951, and raised their five children in the rambling house on Holland Street. After a short break, Lois went back to working full time, teaching Social Studies, English and Spanish for many years in East Chain, MN. Later in her career, she continued her education with graduate studies at Mankato State University and received a Master's Degree in Special Education. George passed away in 1996 and a few years later Lois moved back to Minneapolis to be near her children.
At the age of 89, in December of 2017, Lois married Orlyn (Lyn) Joyner. Lois and Lyn had known each other since they both attended Hamline University and carpooled to campus every day in Lyn's "Woodie" station wagon. They dated briefly after college and Lyn often joked that they had been dating "on and off for 67 years." They reconnected after Lyn and Lois' spouses passed away and made their home at Covenant Village in Golden Valley until Lois' death.
Lois was a member of the American Association of University Women, Twin Cities Opera Guild, Osher Lifelong Learning Institute and, at the time of her death, Spirit of Hope United Methodist Church. Lois had many interests and passions in life, including the arts, music (especially opera), travel, books, poetry, museums, playing games and cats. Many of her passions live on in the lives she touched.
From her granddaughter, Veronica:
She introduced me to the performing arts and music. She also taught me the passion for travel and adventure. She pushed me to travel abroad and see new countries and loved to hear about my trips.
From her son, Richard:
… it is because of her influence, early and through the decades, that I am a teacher, a poet, a lover of books, and a lifelong learner.
Lois was preceded in death by husband George Carr, daughter Nancy Fink, brother Robert Graber and sister Virginia Smith. She is survived by her husband, Lyn Joyner (Golden Valley) and extended family; daughters Carolyn (Bill) Latady (Maplewood) and Virginia "Gigi" (Kellie Jones) Carr (Minneapolis); sons Richard Carr (Minneapolis) and Jim (Katie Markell) Carr (Roseville); son-in-law, Joseph Fink, and "son in spirit" Niklaus (Vreni) Wolgensinger and their daughters Petra and Marina (Switzerland); nieces Marsha Smith (St. Louis Park), Jennifer Graber (Segovia, Spain) and Jessica Graber (Barcelona, Spain); and grandchildren Morgan Carr-Markell (Claremont, California), Veronica Jones-Carr (Minneapolis) and Karlie Jones-Carr (Minneapolis); step-grandchildren, Matt (Laura) Fink (Savage) and Amanda (Joe Hanson) Fink; and her beloved cat, Floria Tosca or "Florrie". In addition, Lois touched the lives of many other extended family members, friends, and innumerable students.
Lois was loved deeply and will never be forgotten. We will remember her passion for life, sense of style, generosity, adventurous spirit, enduring interest in other cultures, and lifelong love of learning. We will be forever grateful to have known her.
Memorials can be made to Common Hope, a charity Lois supported for many years. Common Hope is based in Guatemala and works to increase access to education, health care and housing for children, families and communities.
A memorial service at Covenant Living in Golden Valley and a funeral at St. Peter and Paul Catholic Church in Blue Earth will be scheduled when social distancing permits.