HAS A DEATH OCCURRED? WE ARE AVAILABLE 24/7
CALL Minneapolis (612) 200-2777 or duluth (218) 208-0377
​​
Call Us
HAS A DEATH OCCURRED? WE ARE AVAILABLE 24/7
CALL Minneapolis (612) 200-2777 or duluth (218) 208-0377
​​
Call Us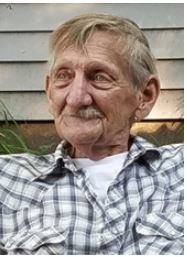 Obituary of Edward Dale Jansen
Edward Dale Jansen, 83, passed away on July 21, 2020, at home in the care of his family. He is survived by his wife of 41 years, Joan Jansen, his sister Dorothy (Harold) Hagfors, his children Leslie Jansen (Scott), Chris Jansen (Kathy), Lynn Jansen (Steve), and Michael Jansen (Erin), many grandchildren, great grandchildren, and a great great grandchild, as well as stepchildren Sandra Danover, Dana St. John, Brian St. John, and Pamela Hudek.
Ed spent many years in the U.S. Navy before retiring in 1970 with an Honorable Discharge. He loved telling stories about his days in the Navy and his travels throughout the world. After his service, he owned Ed's New Hope 66 and then worked as a bus mechanic at C&J Bus Company until full retirement in 2015.
He is preceded in death by his parents, Lloyd and Myrtle Jansen, his brother Charles, and his sister Carol.
Memorial services will be scheduled at a later date.