HAS A DEATH OCCURRED? WE ARE AVAILABLE 24/7
CALL Minneapolis ​(612) 200-2777 or duluth (​218) 208-0377
​​
Call Us
HAS A DEATH OCCURRED? WE ARE AVAILABLE 24/7
CALL Minneapolis ​(612) 200-2777 or duluth (​218) 208-0377
​​
Call Us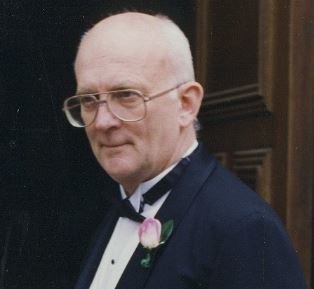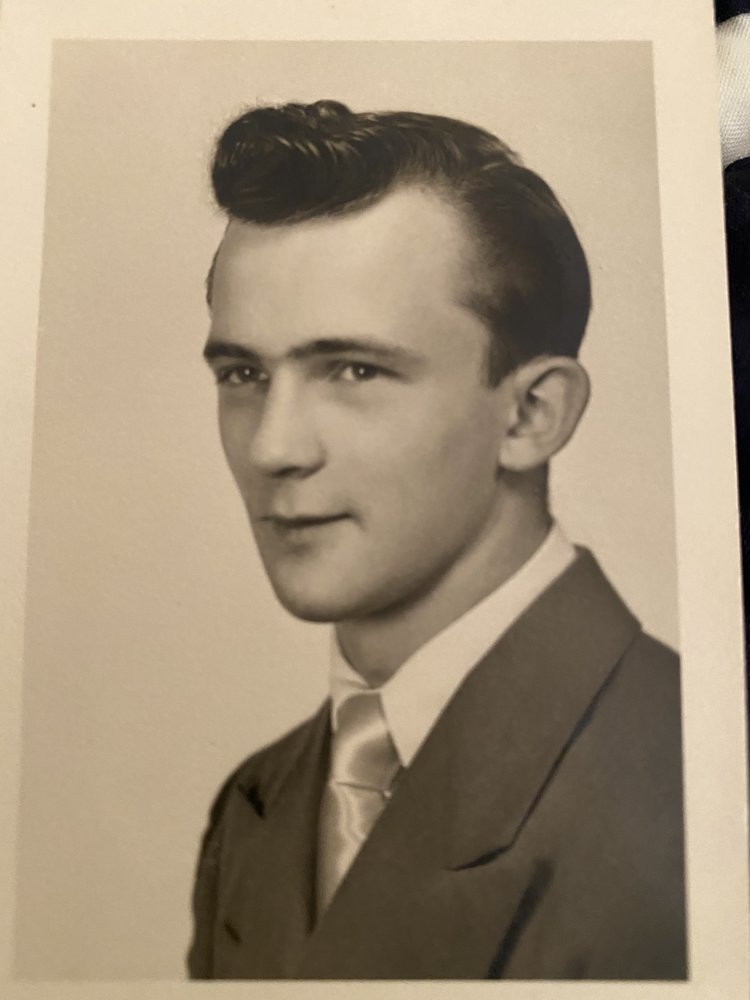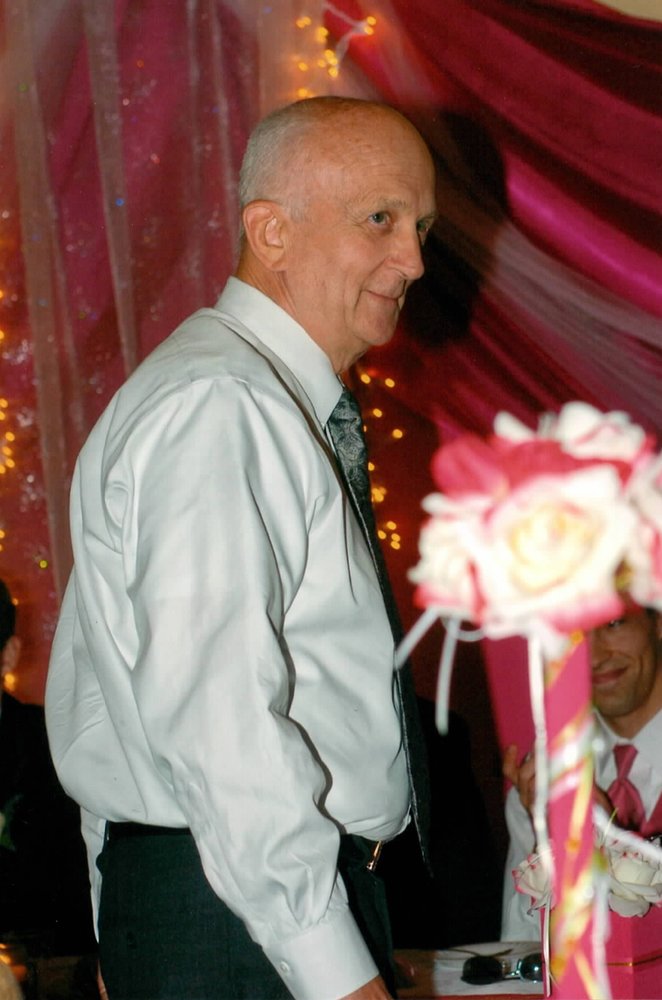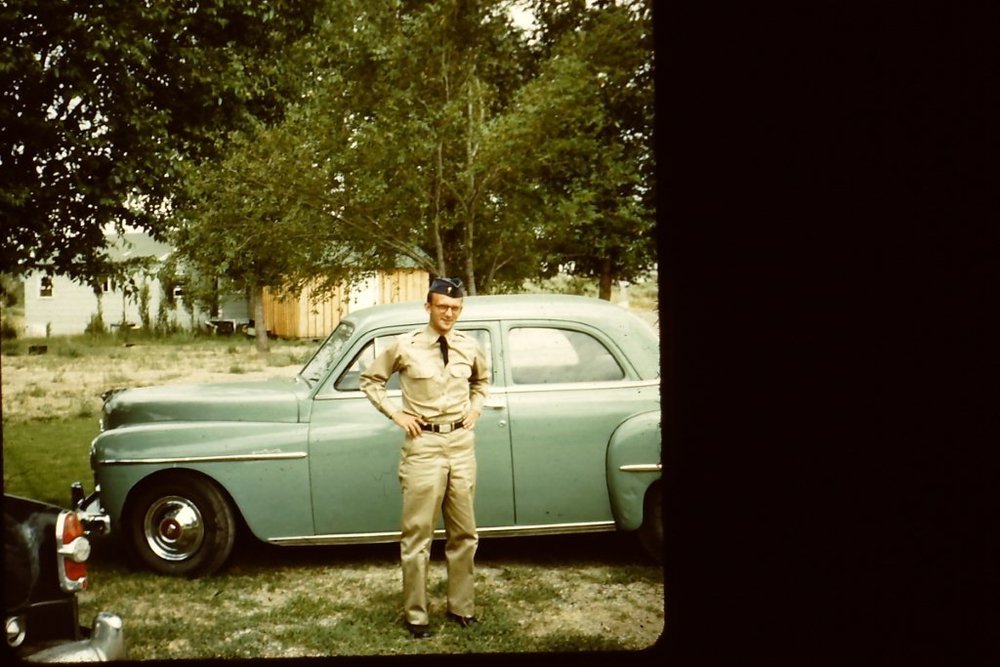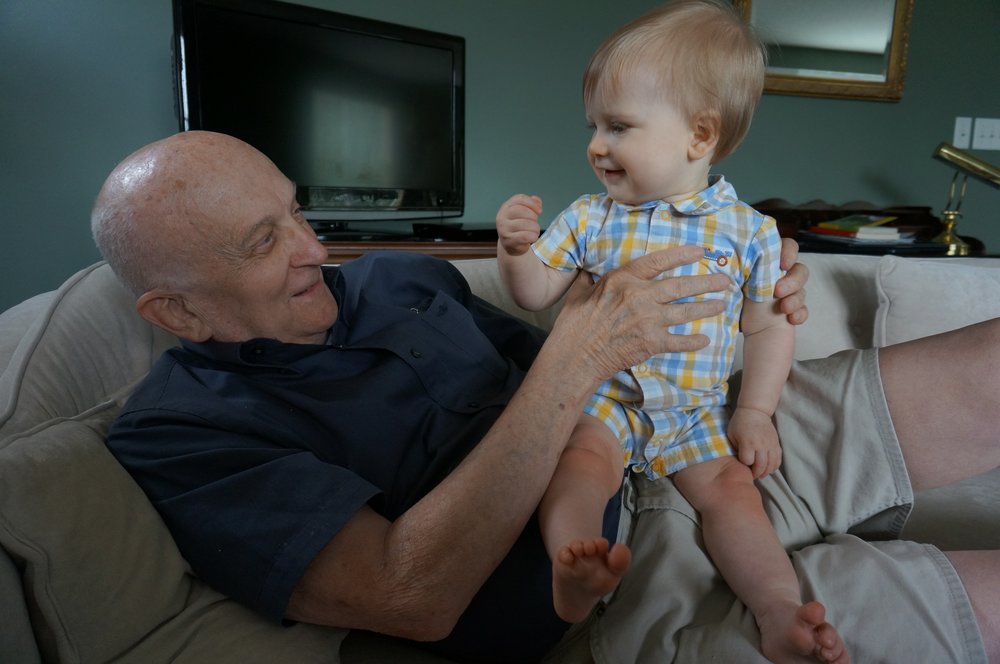 Obituary of Donald L Hofmeister
Donald L. Hofmeister
Age 89, of St. Paul, passed away June 26, 2020. Survived by beloved wife of 63 years, Elsa, daughter Elizabeth (Marshall, Dave); sons Andrew (Linda), Franz (Jeannie), and Joseph (Teresa), 12 grandchildren, and 5 great grandchildren and one sister. Preceded in death by parents and brother. Mass of Christian Burial Friday, July 3, 2020 at Cathedral of St. Paul at 10AM. Visitation one hour prior to service. Private burial. Memorials to Visitation Monastery of Minneapolis. 1527 Fremont Ave N, Minneapolis, MN 55411.
Don was born in St. Paul Minnesota May 22, 1931 and grew up in a musical family. His grandfather Josef, a violinist and composer, taught Don's father Haydn and eight brothers at least two instruments each. They played together professionally as "The Troubadours." In high school, Don frequently joined them on dance jobs around the Twin Cities. Don was also immensely proud that his uncles formed the vibrant core of the "Whoopee John" polka band and could be heard live on WCCO radio every Sunday afternoon.
In college at St Thomas, Don's best friend, also a musician, frequently asked Don to escort his "steady girl" Ann on occasions when sudden dance jobs interfered with scheduled dates. Invited into her home prior to his stand-in dates with Ann, he became captivated by a dark-haired beauty, Ann's younger sister Elsa. Over time, he sensed a depth beneath Elsa's sparkle and wit. In this librarian's daughter, he found a penetrating intellect and a breadth of literary knowledge and experience he thought vastly surpassed his own. He resolved to "keep an eye on that one." "When she grows up, she'll be something." That "something" became the love of his life. Don and Elsa frequently remarked, "There is no you and me. There is only us." Though they are separated temporarily after sixty-three married years, their eternal love affair continues unabated.
The skills Don developed as an Air Force officer and military policeman served him well in the governing of his three impetuous sons Andrew, Franz, and Joe. These talents were useless with girls, requiring him to develop an entirely new interpersonal artistic touch in raising his beloved daughter Elizabeth. Kind, understanding, sympathetic, and humorous. Stern, autocratic, Teutonic and demanding, he adapted his parenting approach to whatever each situation demanded.
He keenly observed subtle undercurrents of human emotion and behavior and incorporated his observations into raising his children and teaching his students. Over thirty-five years of band students, thirty at New Prague Elementary and Junior High Schools, were as fortunate to have him as a teacher as we were to have him as a father. For an educator who missed only two days of teaching in his entire career, he was remarkably relaxed about kids skipping music lessons and school itself. He clearly saw the value of the classroom. He also believed that life presented learning opportunities outside of school. He knew that any history topic taught in class would likely be repeated, that any day in school would blend in memory with many other days. But a day spent crawling through an uncle's attic museum would present a uniquely memorable glimpse of history which might catalyze a passion for a lifetime.
Beyond all logic, factual knowledge, or stylistic sensibility, he was a passionate devotee of Chrysler vehicles. Immediately after each last school day, our family pointed a Chrysler hood ornament at the setting sun and spent the summer crossing and re-crossing every trail Custer, Sitting Bull, and Jedediah Smith allegedly traveled. Every trail that crossed a road that could be driven over by a Dodge Station Wagon.
He was our Captain, Navigator, Hike leader, Tent-setter, and Master Fly Fisherman. He knew the location of every gas station in every state west of the Mississippi, and how not to catch trout in almost every Western river. But in Spearfish Creek's riffles and pools where he relaxed after graduate school classes, he had no equal. He pioneered aerial trout delivery. He could remove a fishhook from any child without ever drawing blood or leaving a scar. On himself. He was honest. He didn't try to minimize pain by shading how hard something was going to be or how much something was going to hurt. Instead, his calm assurance that his students, children and grandchildren could rise to challenges and withstand pain developed their confidence and trust. In him, and more importantly, in themselves.
In education he was an iconoclast and innovator. School bandmasters of his era encouraged large numbers of students to start playing and then systematically winnowed the initial group down to a much smaller cadre of only the most "talented" players. Don could not reconcile that approach with the ideals of Public Education. He quickly abandoned that tradition. He recognized that performers are differentiated as much by desire and diligence as by talent; any kid who wanted to learn an instrument, and who was willing to practice it, was welcome in his bands. Most of the kids that started, stayed. And the recordings of those New Prague Junior High Cadet Bands, composed of hundreds of students, demonstrate that most kids who have desire, and who put in effort, also have tremendous musical talent. Talent which would have gone unexplored and unappreciated had he followed tradition.
In his initial years as a teacher and as a father, he wasn't entirely free of influences of his time or upbringing. His students from his first ten years of teaching remember him mostly with respect, those who came after remember him entirely with love. And that was the great learning and gift of his life: that while discipline and diligence undeniably produce results, only love provides the impetus for learning. Some students have an innate love for music which propels them to practice and achieve. It requires neither great human insight nor immense teaching skill to nurture these. But most students' interests and passions are more complex and mercurial, having more to do with their emerging relationships than with any particular pursuit. Those relationships start with siblings, parents and teachers. Increasingly kids influence and are influenced by, other kids. Don was masterful in identifying emerging and potential future relationships in student groups. He consequently broke with another tradition, which still exists in most schools today, of providing individual lessons, and of sectional rehearsals (clarinets practicing with clarinets, trumpets with trumpets etc.). He sensed how easily young students could be overwhelmed by individual instruction, and how little two clarinetists might have in common with one another, other than playing clarinet. So, he grouped students together whose personalities he thought would "click," and replaced anxieties with relationships. Rehearsal sounds from outside his band room could be odd: flute, drum and tuba? But inside, where it mattered, students were finding delight in each other, and consequently in their instruments and in music.
Likewise, early home memories are frequently of order and discipline from Don, and fun and playfulness with Elsa. When many fathers double down on autocracy during teenagers searching and rebellious years, Don took a sideways approach. Of course, he still believed in rules and order, he just mostly allowed the natural results of teen stupidity to teach its own painful lessons, with very little shouting and amplification from him. If nature did not work entirely, he engineered a little help. We once played with illicit fireworks in a national forest. Saying nothing at the time, he pretended he didn't notice. At home reading the paper he casually remarked on an apparent coincidence: "the place you kids were playing yesterday erupted into a raging fire shortly after you came home." "I hope no one gets killed." My brothers and I sweated bullets awaiting police sirens. Later, in the garbage I noticed that the page he was "reading" was an advertising insert.
He seldom used the word "grandchildren," or "great-grandchildren." He mostly mentioned each by name, reflecting the uniqueness of each child and rejoicing in the individuality of each relationship. No matter how subtle or hidden, he found a singular wavelength on which he and he alone could communicate with each child. Of course, by the time he had become a grandfather his Germanic military officer demeanor was far behind him. His grandchildren now view their parents' recounting of their early childhoods as fairy tales. They knew only the kind and loving prince. And somehow even his young children standing in line to salute as each "new regime" was announced, knew that most of the time he was just pretending to be a Beast. When we grew up, he became one of the few people who could consistently inspire improvement without noting or commenting upon deficiency. He helped us all become better people by the loving example he set.
Don was also inadvertently an entrepreneur. He chafed at the rigidity of the union system in education which limited job mobility and based salary increases on nothing save for seniority. To our knowledge, he was the first individual to "customize" what is now called a minivan. In the early 1960's, he installed carpet, wood panel, and if memory serves, some sort of running water contraption as well as bedding in a large van. In 1984, his beloved Chrysler corporation, of course, introduced the Plymouth Voyager. He was years ahead of his time. Later in life as he ventured through airports, he remarked "why don't airports have a special room for all those harried businessmen to work and relax while awaiting their next flights?" He did not know a few major airports offered them to first class passengers. Twenty years later, airport pay for use World Clubs arrived across the world. Unfortunately, he lacked the knowledge base to capitalize on these and other similar "inventions". He instilled in his three sons that same sense of entrepreneurship: give up security but gain freedom of movement and upward mobility. Don unintentionally created 3 successful CEO sons while his daughter remained true to his belief in public education.
In retirement he continued to study and write about wind instrument teaching and performance. His instructional materials have been used by thousands of students. He and Elsa traveled the world but spent much of their time with children and grandchildren. Blessed with robust health through most of his life he was diagnosed with cancer two years ago. Throughout his treatments he was grateful for the wonderful skill and care of physicians, nurses, and staff at University of Minnesota Hospitals and Clinics and staff and nuns at Carondolet. His compassion transcended his own pain and suffering. He spent much of his time flirting with, teasing, and soothing harried and overworked nurses. He comforted doctors who felt personally aggrieved by the failure of their treatments, and patiently instructed young residents as they fumbled to find his veins. In his last days he asked about the welfare and comfort of everyone at his bedside, sending love and good wishes to all his family and friends.
Surrounded by his family his last indication of consciousness was to confirm the presence of his beloved wife Elsa. At 10:17 AM Friday June 26, 2020, Donald Lawrence Hofmeister, adored father, grandfather, friend and husband slipped from this world into Eternity.
Fittingly his final ride took him westward in a black Chrysler wagon.
Visitation
9:00 am - 10:00 am
Friday, July 3, 2020
Cathedral of Saint Paul
239 Selby Ave
Saint Paul, Minnesota, United States
Memorial Mass of Christian Burial
10:00 am - 11:00 am
Friday, July 3, 2020
Cathedral of Saint Paul
239 Selby Ave
Saint Paul, Minnesota, United States


Share Your Memory of
Donald