HAS A DEATH OCCURRED? WE ARE AVAILABLE 24/7
CALL Minneapolis (612) 200-2777 or duluth (218) 208-0377
​​
Call Us
HAS A DEATH OCCURRED? WE ARE AVAILABLE 24/7
CALL Minneapolis (612) 200-2777 or duluth (218) 208-0377
​​
Call Us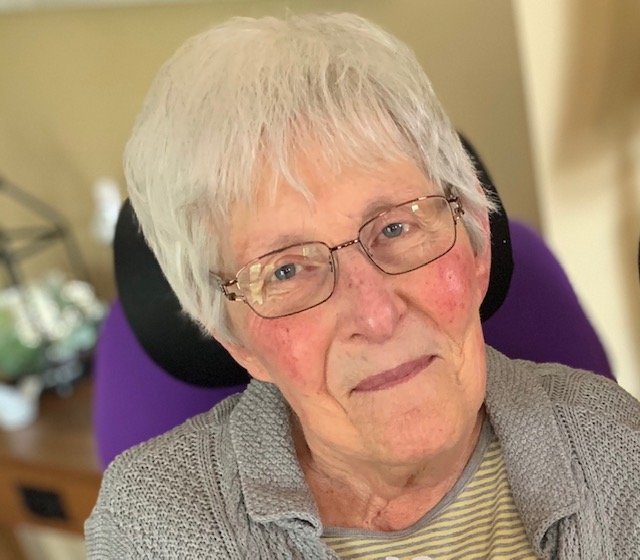 Obituary of Phyllis Louise Luskey
Phyllis Louise Luskey (Juran) November 28, 1945 - June 11, 2020
Phyllis passed peacefully to our Lord at her home in Blaine, Minnesota on June 11,2020 after living with MS for many years. She was born in Veblen, South Dakota to Joseph and Marie Juran (Wegleitner) and grew up as a farm girl with four brothers and one sister.
Phyllis married Fenton on March 22, 1975 and they raised a family of four girls. Her family was at the very heart of her life and they enjoyed spending time with the girls along with 14 grandchildren and 10 great-grandchildren. Phyllis also provided a home, love, and cared for many as a foster parent to teenage girls and boys for Ramsey County. Holidays were festive and active at their household with an open door to all. She earned her degree as a Chemical Dependency Counselor and worked many years at St John's Hospital helping people into the recovery program that was the foundation of both her and Fenton's lives. She later went on to owning two dry cleaning businesses that she ran with a lot of work and pride. In her early retirement due to MS, Phyllis and Fenton enjoyed 12 years of wintering in Arizona with family and friends and returned to Minnesota each spring with a beautiful tan and smile. Phyllis enjoyed going to the casinos, playing bingo, sewing, gardening, and weekend rides on the motorcycle with Fenton. She was a devoted member of the Catholic Church with a strong faith that she passed on to her family. Phyllis was an active member of AA, maintaining 44 years of sobriety and a mentor to many.
Phyllis is survived by husband Fenton; four daughters Donna (Lucky), Kathy (Scott), Dianna (Tim), and Rhonda (Steve) ; 14 grandchildren, 10 great-grandchildren, three brothers; Edward (Karla), Dennis (Mary) and Jerry ; and numerous cousins, nieces and nephews.
She is preceded in death by parents Joseph and Marie Juran; brother Phillip; and sister Clara.
Please join us in celebrating Phyllis' life and legacy of love, spirituality, and grace in a prayer service at Church of St. Paul 1740 Bunker Lake Blvd NE, Ham Lake, MN 55304 on Tuesday June 23rd at 11:00 AM. A luncheon at Blaine Alano 13535 MN-65 Ham Lake, MN 55304 will follow the prayer service. Phyllis will be laid to rest at Fort Snelling National Cemetery in a private interment at a later date.
Memorials to Open Arms of Minnesota 2500 Bloomington Avenue Minneapolis, Minnesota 55404 Phone: 612-872-1152 in lieu of flowers is preferred.
Celebration of Life
11:00 am
Tuesday, June 23, 2020
Church of St. Paul
1740 Bunker Lake Blvd NE
Ham Lake, Minnesota, United States