HAS A DEATH OCCURRED? WE ARE AVAILABLE 24/7
CALL Minneapolis (612) 200-2777 or duluth (218) 208-0377
​​
Call Us
HAS A DEATH OCCURRED? WE ARE AVAILABLE 24/7
CALL Minneapolis (612) 200-2777 or duluth (218) 208-0377
​​
Call Us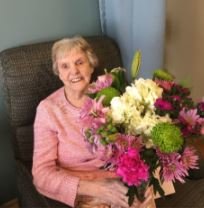 Obituary of Barbara Joan Murtell
Barbara (Bobbie) Joan Murtell, age 85, who resided in Burnsville, MN, for the past 22 years, passed away peacefully from natural causes on Tuesday, May 19, 2020. She was surrounded by family when she entered eternal life.
Preceding Bobbie in death were her parents, Richard and May O'Connell, her brother, Richard O'Connell (Georgette) and her former husband of 30 years, Philip F. Murtell.
Bobbie is survived by her four children, Steve (Kim), Lynne, John and Kathy (Chad), along with three grandchildren, Anna, Hans and Danny, and her nephew, Rich (Jamie).
Born in Bloomfield Township, New Jersey, Bobbie held onto that charismatic and strong New Jersey girl outlook until her final days. She was well known and loved for her witty sense of humor as she enjoyed dishing out lighthearted teasing to those close to her. Bobbie loved socializing and was a sharp card player, known for being real sneaky when "shooting the moon" while playing Hearts. If she wasn't playing board games or enjoying time with her kids and grandkids, on most days you could find her enjoying red wine with her friends and playing high-stake (nickels!) card games. She also enjoyed weekly bowling on the Nintendo Wii for as long as her body would allow it – enjoying the game, the competitive fun and the camaraderie.
After attending Upsala College in New Jersey, Bobbie became a teacher of young children and devoted herself to preschool education as her career. She was wonderful with children; kids were drawn to her and she demonstrated so much patience and concern toward her students. That's why her grandchildren loved her deeply!
Bobbie was a wonderful listener. Occasionally, she offered words of encouragement and wisdom, but mainly comfort, kept us kids in line, taught us the "school of hard knocks" and gave us a lot to pass down to our children. She was a survivor who persevered over any challenge and adversity in life she encountered.
She will be dearly missed by all who knew her for her positive disposition – her interest in life, people and travel – her joy in the company of others and her love and appreciation for even the slightest kindness shown to her and her family.
We thank Bobbie's nurses and care team at Ebenezer Ridges Care Center for their compassionate care during the last 12 months. We also thank the manager, Denise B., and her many friends throughout the years while she was a 22-year resident at Ebenezer Ridge Point Apartments.
Due to COVID-19, sadly, no formal service will take place. In lieu of flowers, the family asks that donations be made in Bobbie's memory to either Ebenezer Ridges Care Center or Ebenezer Ridge Point Apartments at the following address:
13810 Community Dr.
Burnsville, MN 55337
(P: 612-767-0207)