HAS A DEATH OCCURRED? WE ARE AVAILABLE 24/7
CALL Minneapolis (612) 200-2777 or duluth (218) 208-0377
​​
Call Us
HAS A DEATH OCCURRED? WE ARE AVAILABLE 24/7
CALL Minneapolis (612) 200-2777 or duluth (218) 208-0377
​​
Call Us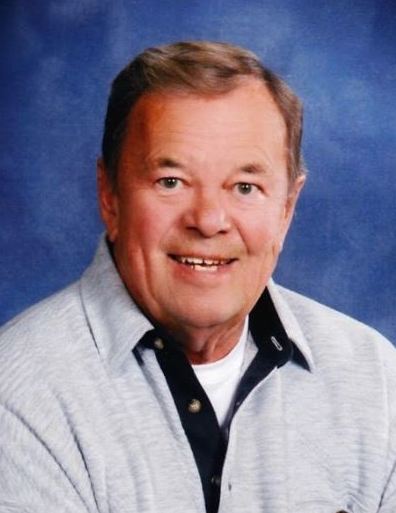 Obituary of Carl Raymond Knutson
Carl Raymond Knutson
Carl Raymond (Butch) Knutson, 78, passed away peacefully at his home on Rush Lake on May 3, 2020. He was born in St. Cloud, MN on September 8, 1941, to Carl and Ruby Knutson and grew up on a farm in the Princeton, MN area.
Carl attended country school through the sixth grade and graduated from Princeton High School in 1959. He attended Northwest Institute of Medical Technique to become a lab and x-ray technician, which brought him to the Rush City Hospital for employment in 1963.
He married Patricia Engblom in 1967 and the couple raised three children while living on Rush Lake. The Knutsons owned and operated the Rush Lake Resort located at the twin barns until 1978. Carl served his country in the MN National Guard from 1964-1970.
Once Carl started selling real estate, he was destined for a career change. He left the medical field and became a broker for Century 21 Real Estate Co. He eventually transitioned into the banking business working for Dennis Frandsen Financial Corp. Dennis was not only Carl's greatest employer, but also became his best friend.
Sports were a big part of Carl's life as he thoroughly enjoyed watching and mentoring his three children in their high school careers. Carl loved reminiscing about his own high school basketball career. He enjoyed mowing grass on his John Deere and watching the Twins, Vikings, and Gophers on TV. Carl was always ready for a wager or a good card game.
He was preceded in death by his parents and grandparents. He is survived by his wife, Patricia; daughter, Lynn (Royce); sons, Joseph and Jason; grandchildren, Kristina, Colby, Casey, Courtney, Gracie, and Grant; siblings, Shirley (Charles) Schultz, Janice Greenfield, and James Knutson; other in-laws, nieces, nephews, and friends.
There will be an outdoor celebration of Carl's life at his Rush Lake home on Saturday, May 16 from 12-3 p.m. Welcome to all who choose to stop by.