HAS A DEATH OCCURRED? WE ARE AVAILABLE 24/7
CALL Minneapolis (612) 200-2777 or duluth (218) 208-0377
​​
Call Us
HAS A DEATH OCCURRED? WE ARE AVAILABLE 24/7
CALL Minneapolis (612) 200-2777 or duluth (218) 208-0377
​​
Call Us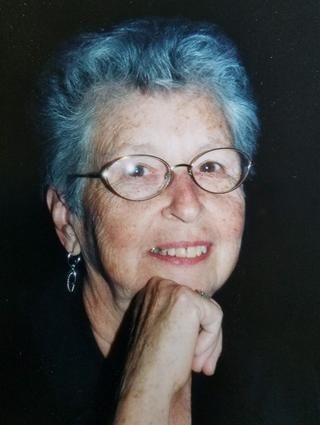 Obituary of Eunice M. Thorstensen
Eunice M. Thorstensen, 93 passed away peacefully at the Aftenro Home, Duluth Minnesota with the assistance of St. Croix Hospice on Sunday, May 3, 2020.
She was born February 3, 1927 to Ethel and John Ultican. Eunice was a graduate of the class of 1945 from Denfeld High School. On August 20, 1949 Eunice married Tom Thorstensen, a marriage lasting 55 years until his passing in 2004.
Eunice worked for Northwestern Bell as a telephone operator during her early years. Eventually moving on, she took evening courses at Duluth VoTech for union negotiations and became the first union steward for the Food Service Workers at UMD (University Minnesota, Duluth) with the AFL-CIO. Eunice continued working for 26 years at UMD until her retirement. Through her affiliation with UMD she also became a member of the Teamsters. She continued to attend the monthly Teamsters retirement club's organizational meetings until she could no longer do so. Eunice also enjoyed the monthly UMD lunches with the ladies she worked with long after retirement.
Outside of work in her younger years, Eunice golfed and was the President of a woman's golf league at Enger Park Golf Course. She was also part of a Women's Volleyball League at UMD.
Eunice looked forward to attending her grandchildren's school activities and recitals. She was very proud of them and what they have all accomplished. She loved having them at the cabin on Hunter Lake and enjoyed swimming and pontoon boat rides with them. The cabin was a gathering place for family, extended family, neighbors and a sanctuary for Eunice.
After retirement, Eunice could be seen walking every morning with her close friends Helen and Shirley. They would have breakfast at Hardies or Subway which she always looked forward to. Eunice kept up the 4-mile walk until she could no longer do so. She could also be seen working out at Miller Dwan Physical Therapy especially in the winter. Eunice decided she needed to work out when asked by her granddaughters to perform a cartwheel and she found out she could no longer do so.
Eunice was a member of the Chester Park United Methodist Church, where she was a substitute Sunday School teacher, she also baked goods for the church bazaars and assisted with food preparation in the kitchen from time to time. After the church closed Eunice continued meeting up with a close group of friends from the church enjoying a breakfast or lunch outing. Eunice then joined the Hope Methodist Church congregation.
Eunice loved Christmas, it was her favorite holiday. Spending Christmas with her family and friends was important to her. Eunice will be remembered for her sense of humor, her "tough love" and her occasional sarcastically inclined quips.
Eunice was preceded in death by her loving husband Thomas K. Thorstensen, her sister Joyce Christie Koglin, and her brothers Jim Ultican and John Ultican.
Eunice is survived by her daughter, Julie Thorstensen (Bob Cosmero) Sacramento, CA; her son James & Debra Thorstensen, loving grandchildren Dan Thorstensen (Heather Bradford), Karen (Brian) Berquist, and Andrea (Andy) Jackson. Along with Gwen Ultican (sister-in law), nieces, nephew, and cousins across the country. She had many close friendships whom she held near and dear to her heart.
The family would like to extend their deepest gratitude for the loving and compassionate care she received from the Aftenro Home Team along with the St. Croix Hospice Team. A special thank you to the Cremation Society of MN for their support in this process.
There will be Celebration of Life at a later date when it is permissible.
In lieu of flowers the family requests you instead make memorial gifts in memory of Eunice Thorstensen to: Aftenro Home: Attention Business Office, 510 W. College Street, Duluth, MN 55811.