HAS A DEATH OCCURRED? WE ARE AVAILABLE 24/7
CALL Minneapolis (612) 200-2777 or duluth (218) 208-0377
​​
Call Us
HAS A DEATH OCCURRED? WE ARE AVAILABLE 24/7
CALL Minneapolis (612) 200-2777 or duluth (218) 208-0377
​​
Call Us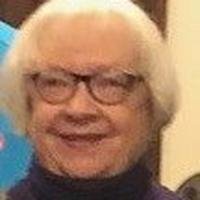 Obituary of Mavis Adele Russell
Mavis Adele Russell, age 67, of Duluth passed Friday, May 1, 2020.
She was born May 15, 1952 in Duluth to Merlyn C. and Selma E. Ellis. Mavis was a member of The Daughters of the American Revolution.
She was preceded in death by her parents; brother, Donald E. Spencer and sister, Helen F. E. Warren; nephew, Jeffery A. Warren.
Mavis is survived by daughter, Lisa S. (Thomas O.) Trussell; granddaughter, Jessica S, Trussell; step- grandchildren, Shane M. Trussell, Owen D. Trussell and Elaine C. Trussell; sister, Marjorie E. Burke; brother in-law, Phil A. Warren; nephews, Michael J. (Julianne M.) Roff and Cory A. Roff.