HAS A DEATH OCCURRED? WE ARE AVAILABLE 24/7
CALL Minneapolis (612) 200-2777 or duluth (218) 208-0377
​​
Call Us
HAS A DEATH OCCURRED? WE ARE AVAILABLE 24/7
CALL Minneapolis (612) 200-2777 or duluth (218) 208-0377
​​
Call Us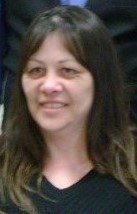 Obituary of Philomena Ann Flemming
"Philly" Fleming, 59, of St. James, Minnesota, formerly of Alpena, Michigan, passed away after her battle of cancer on April 2nd, 2020 at home with her loving husband, Cleaver, and special sister, Jeannie, by her side.
She was born October 21st, 1960 to Alfred and Mary Lou Markey in Alpena, Michigan.
Philly is survived by her loving husband, Cleaver; sons, Jay (Stephanie) Markey of Odin, Minnesota, Danny Oldenburg of Sioux Falls, South Dakota, James Oldenburg of Souix Falls, South Dakota, and Daniel Fleming of Marqutte, Michigan; grandchildren (aka Philly's Special K Kids), Kole, Kevin, and Kera all of Odin, Minnesota; mother, Mary Lou Markey of Ceylon, Minnesota; siblings, Joe (Krissy) Markey, Tami Markey, Jeannie Anderson, Lisa Markey, John Markey, and Tom (Nickell) Markey; aunts, uncles, nieces, nephews, other family members, and close friends.
She is preceded in death by her life long pet, Abbie; father, Alfred Markey; brother, David Mackey, and nephew, Michael Anderson.
In lieu of memorials, a monatary donation is requested to the Lutz Cancer Center, Mayo Health Systems, 800 Medical Center Creek Drive, Fairmont, Minnesota 56031
All other cards, flowers, etc, are asked to be mailed to D. K. Fleming, 75593 430th Street, St. James, Minnesota 56081