HAS A DEATH OCCURRED? WE ARE AVAILABLE 24/7
CALL Minneapolis (612) 200-2777 or duluth (218) 208-0377
​​
Call Us
HAS A DEATH OCCURRED? WE ARE AVAILABLE 24/7
CALL Minneapolis (612) 200-2777 or duluth (218) 208-0377
​​
Call Us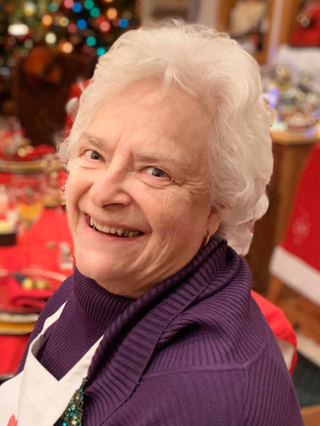 Obituary of Kathleen Dorothy Roach
Kathleen Dorothy Roach, 80, passed away on Thursday, March 26, 2020. Kathy was born May 18, 1939, in Duluth, Minnesota, to Manley Patrick Burns, and Dorothy Alice Burns (Chapin). She graduated from Duluth Denfeld High School in 1957. She went on to graduate from the University of Minnesota, Duluth. She wed and is survived by her "teammate" and loving partner Donald P. "Doc" Roach of Duluth, Minnesota. Kathy was a loving wife, mother, grandmother, great grandmother, sister, and friend to many. She loved her family and took great pride in their accomplishments. She is survived by her husband Donald P. Roach; her children Charles H. and Susie Nelson (Duluth, MN); Michael P. Nelson (East Grand Forks, MN); David S. and Lori Nelson (Duluth, MN); William G. and Cathy Nelson (Duluth, MN); Kristen A. and Les Coggin (Southport, NC); Diana K. Radestock (Carlsbad, CA); 2 step children Steven and Peggy Roach (Olathe, KS); Michael "Woody" Roach (Golden Valley, MN); 15 grand children; Becky Van Riper, Jessica Nelson, Emily Holter, Annie Neveau, Andrew Nelson, Jennah Nelson, Maria Nelson, Joseph Nelson, Elizabeth Nelson, Kale Nelson, Henry Nelson, Adelia Nelson, Jadyn Radestock, Kellyn Roach, and Maren Roach; and 10 great grand children. Clearly, Kathy was a "Supermom"!
Kathy lead a life as a girl scout counselor, elementary education teacher, UMD Athletic ticket manager, expert quilter, gardener, volleyball referee, number one sports fan, and avid fisherman. Many at the University of Minnesota, Duluth, and the Athletic Department, as the ticket manager, knew Kathy. After retiring with over 20 years, there isn't a student athlete or coach that didn't admire and appreciate all that she did for them. Some might say she was like a second mom.
She loved her days at the Northwest Angle fishing walleyes, and perfect days at her home on Island Lake of Duluth. She never missed an opportunity to watch her grand children play volleyball, hockey, basketball, soccer, robotics, swimming, baseball and softball. She logged many miles between the various cities, tournaments and events.
Kathy loved spending time with her friends and made hundreds of memories with all of them. Her wish is for those memories and days to never be forgotten; cherish each other, love each other, remember the good times and laugh often. Someday she'll say, "we're all here!"
The family wishes to thank all of our friends for the messages pouring in from everyone around the country.
We would also like to thank the Gnesen first responders and the staff at Essentia Emergency room staff for their heroism.
Due to the current world situation, a celebration of life public gathering will be scheduled in the near future when time and conditions permit.