HAS A DEATH OCCURRED? WE ARE AVAILABLE 24/7
CALL Minneapolis (612) 200-2777 or duluth (218) 208-0377
​​
Call Us
HAS A DEATH OCCURRED? WE ARE AVAILABLE 24/7
CALL Minneapolis (612) 200-2777 or duluth (218) 208-0377
​​
Call Us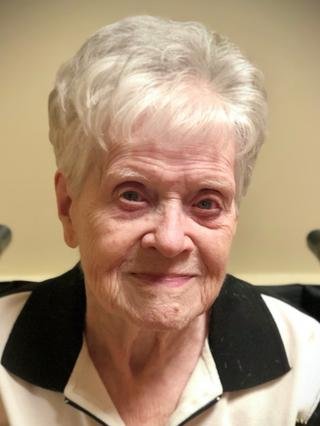 Obituary of Mildred "Millie" Esther (St. John) O'Neill
Mildred "Millie" Esther (St. John) O'Neill a life-long resident of Duluth, MN passed away on March 23, 2020 at the age of 97 at Chris Jensen Health and Rehabilitation Center.
Millie was born on June 22, 1922 to Joseph and Esther (Havron) St. John as was the oldest of 7 children.
Millie had a philanthropic heart and always gave to those in need. A caregiver and nurturer by both birth order and internal desire, she opened her home to children operating a daycare for many years and also provided a place for friends and family members to stay if they were ever between housing. She cared for people deeply and despite having her own strong beliefs and opinions, she never let them come between her and a loved one, always showing grace and unconditional love. She had an infectious laugh that will be treasured and missed by those who knew and loved her. Millie cherished her Catholic upbringing and our hearts are full knowing she is celebrating in heaven.
She was preceded in death by her parents Joseph and Esther St. John, husbands Bob Furrie, Joe Gill, and Harlan O'Neill, daughter Francis "Fran" Johnson, brother Joseph St. John, sisters Dorothy Nelson, Tillie Ronning and Mary Vokovan.
She is survived by her son Al (Loutrelle) Furrie, devoted caregiver and special niece Wendy (Gene) Lewis, grandchildren Shawn (Cari) Furrie, David Johnson, Jimmy Johnson, Jeanann Norton, many great- grandchildren, and sisters Chris (K.L.) Williams and Kay LaPlante.
A private service will be held at a later date.