HAS A DEATH OCCURRED? WE ARE AVAILABLE 24/7
CALL Minneapolis (612) 200-2777 or duluth (218) 208-0377
​​
Call Us
HAS A DEATH OCCURRED? WE ARE AVAILABLE 24/7
CALL Minneapolis (612) 200-2777 or duluth (218) 208-0377
​​
Call Us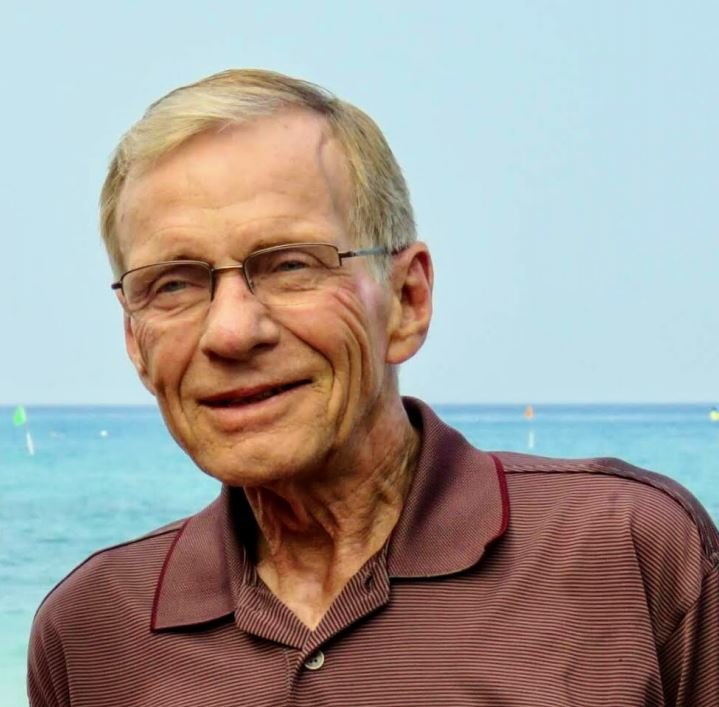 Share Your Memory of
Terry


Obituary of Terry William Gren
Gren, Terry William
Terry William Gren, long-time Minnesota resident, loving husband, father and brother, passed away March 6, 2020, following a battle with kidney disease. He was 72.
Terry grew up an "Air Force brat," living in Wisconsin, Minnesota, Florida, New Jersey, England, Michigan and Wyoming before settling in Duluth and Minneapolis.
He had a long-lived passion for sales, and he was a master at – he traveled worldwide visiting machine tool manufacturers and selling their precision machines throughout the north-central U.S.
He never met a stranger, whether it was the barista at a coffee shop in Wyoming, the gas station attendant in North Dakota, or the assistant golf pro in Hawaii. He made a joke, shared a laugh or a smile with virtually everyone.
And if it wasn't a joke or a pun, he had a song for virtually every occasion. His repertoire ranged from show tunes to oldies to country. He'd always begin the song, then put an arm around anyone nearby to encourage them to join him – it made no difference whether they could sing as well as he could or not.
He actually had a beautiful singing voice. But his skill at something – or his lack of skills – never dampened his enthusiasm for it. Anyone who golfed with Terry marveled (some laughed) at his amazing gymnastic jump on the tee box … while trying to hit the ball. He literally hit his drive with both feet hovering over the grass. And it was easy to find him on the golf course – he typically wore a bright pink golf hat, arguing that he was color-blind, and it didn't make any difference.
Terry also had an amazing and adventurous spirit, whether it was sailing the Tamira, a 59' steel-hulled gaff-rigged schooner built in Germany in 1963, up the Mississippi and across Lake Superior to Duluth; heli-skiing in the Bugaboos, deep in the Canadian wilderness; or bike racing and bartending in Minnesota.
He loved his family. He spent every other Christmas -- for almost 40 years -- driving to Wyoming or Colorado to spend the holidays with family. In 2016 he drove from Minnesota to Wyoming for his mother's 90th birthday, and in 2018 he flew to Hawaii for his sister's 50th wedding anniversary.
And family-time always meant Terry's interesting nicknames for everyone: "Rufus Zabicky"; "Cado"; "E Bob/Best in the West"; "Bugger Monson"
"Duba"/"Peanut"; "Bub;" "K-K-K-Katie," "Meghan-with-an-H," She Who Must Be Obeyed" and "Those Crazy Blond Chicks."
Terry is survived by his wife Gloria; and his children: Nathan Gren and Tamira (Nick) Monson; his mother Lois Gren; three grandchildren – Cadia Gren, and Ethan and Owen Monson; his sisters, Joanie (Larry) McKee and Carolyn (Steve) Hammack, as well as numerous nieces and nephews.
Visitation is at 1 p.m. on Sat., March 14, services at 2 p.m. and reception to follow at Brooklyn United Methodist Church in Brooklyn Center. In lieu of flowers the family requests donations to Brooklyn United Methodist Church and their ministry "Feed My Hungry Children" 7200 Brooklyn Blvd., Brooklyn Center, MN 55429
Memorial Service
2:00 pm - 2:45 pm
Saturday, March 14, 2020
Brooklyn United Methodist Church
7200 Brooklyn Blvd
Brooklyn Center, Minnesota, United States
Visitation at church 1 hour before service