HAS A DEATH OCCURRED? WE ARE AVAILABLE 24/7
CALL Minneapolis (612) 200-2777 or duluth (218) 208-0377
​​
Call Us
HAS A DEATH OCCURRED? WE ARE AVAILABLE 24/7
CALL Minneapolis (612) 200-2777 or duluth (218) 208-0377
​​
Call Us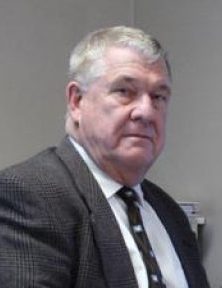 Obituary of Wayne Paul Panning
PANNING, WAYNE PAUL
Dr. Wayne Paul Panning, 83 died peacefully at in his Belle Plaine home in on February 16, 2020. Born July 16, 1936, to Rev. Paul and Viola (Hoffman) Panning, the ministry brought their family from Nebraska to Minnesota with fond childhood memories of the Hamburg and Carver communities.
Wayne graduated from Concordia Academy High School, attended Concordia College, St. Paul, and graduated from Gustavus Adolphus College, St. Peter, in 1958. Wayne wed Arlys Borwege, the "Love of His Life", at Trinity Lutheran Church in Medford on August 7th, 1960. They made their first home in Minneapolis as Wayne completed his Medical degree at the University of Minnesota. Upon completing his internship in Duluth, Wayne joined the US Navy and served as a ship doctor for 2 years, based in Norfolk, VA.
In 1970, Wayne started a radiology solo practice in Marshall MN serving hospitals in Marshall, Pipestone, Luverne, Slayton, Adrian, Canby, Tyler, Ivanhoe, Hendricks, Sioux Falls and St. Peter until retirement in 2012. He enjoyed driving the country roads, and as needed, braved winter weather to get to his patients. For many years, he was the only Radiologist in SW MN and drove over 130,000 miles a year between hospitals. He always appreciated working alongside the dedicated rural hospital staff. The technological advancements during over 40 years in radiology were intriguing. In 1995, he alerted the CDC to the Legionella outbreak in Luverne when chest x-rays of pneumonia patients indicated the deadly infection. Each patient case was important as he applied his investigative radiology skills for diagnoses.
Wayne and Arlys raised champion Southdown Sheep and enjoyed traveling to competitions across the nation. His retirement years as a farmer, working outside with animals and the land were some of the best. Wayne enjoyed traveling, duck & pheasant hunting, fishing, stock car races, county & state fairs, bingo at Andy's and a good piece of pie.
Wayne and Arlys placed their children and grandchildren first in their lives – participating fully in their endeavors. To his granddaughters, "Papa Wayne" was the best and they loved him immensely. His family shared a life of adventure and was never dull.
Wayne is survived by his wife and best friend, Arlys (Borwege) Panning; son, Scott (Carolyn) Panning, Blaine, granddaughters Alexandria and Kayla; daughter, Christine (Kirk Hawk) Panning, Belle Plaine, granddaughter Kendra; sister Grace (Roger) Marquis, Ellicott City, MD; sisters-in-law Janet Borwege and Marsha Borwege, Medford, and many nieces and nephews.
Services will be held in the spring. Blessed be his memory.