HAS A DEATH OCCURRED? WE ARE AVAILABLE 24/7
CALL Minneapolis (612) 200-2777 or duluth (218) 208-0377
​​
Call Us
HAS A DEATH OCCURRED? WE ARE AVAILABLE 24/7
CALL Minneapolis (612) 200-2777 or duluth (218) 208-0377
​​
Call Us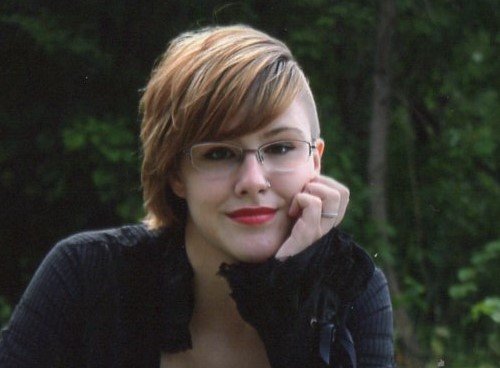 Obituary of Caine E Koshenina
Caine (prev. Kaydee) Koshenina, Age 21, from Inver Grove Heights, passed away unexpectedly on February 10th, 2020. Survived by their parents, Paul and Sandy Koshenina, and brother, Charlie Koshenina; They were a loving member of the Leonard Family, the Menz Family, the Kiesling Family, the Koshenina family, the Garlow Family, and the Ostrowski Family. Caine was a caring friend to many. They were a student at the University of MN Morris and Twin Cities Campuses, 2016 Simley High School Graduate, also attended Perpich Arts H.S., South St. Paul H.S., and Kaposia Elementary. They were active in LGBTQ, feminist, environmental, and animal causes. Their interests include photography, poetry/writing/literature, art, psychology, music, swimming, outdoors, travel, and helping others. A Celebration of Life Service will be held at The Cremation Society of Minnesota St. Paul Chapel, Located at 1979 Old Hudson Rd, St. Paul, MN 55119 , from 12:00pm through 4:00pm on February 21, 2020.
All memorial contributions will be donated to causes that were close to Caine's heart: Planned Parenthood, Animal Humane Society, 350.org (climate change) and the Feel Something Foundation (LGBTQ+issues).
Caine's existence is so profound to us. As our first born, we felt sheer adoration for this precious life. We watched every moment of this little baby we created in awe of their perfection.
As Caine grew, they became more and more beautiful to us. Their sensitive nature came through in elementary school (1st grade?) when they earned an award for surrounding a student with friends when he was being picked on. In hindsight, it was the beginning of their life long desire to help others. That is who Caine was deep in their core. When they saw an injustice or something causing pain, they would find a way to get involved and do something helpful.
Growing up, we tried to show Caine and their brother as much natural beauty as we could by going camping and road tripping. They saw most of the U.S. and a little bit of Canada. Their favorite travel activities were photographing sunsets, searching for waterfalls, and visiting historical landmarks and museums.
Caine had a quirky sense of humor. They loved making puns, telling "nerdy dad jokes", funny movie quotes at opportune times, and had an infectious laugh that we will never forget, (somewhere between a cackle and a giggle).
We feel it is important to share Caine's experience with mental illness given the nature of their death and the stigma that still exists.
Caine's lifelong battle with mental illness seemed begin around 10 or 11 yrs old. They went to therapy for a bit but didn't like it much. Then in high school severe depression hit hard. They coped with poetry and self harm. When Caine was 15, we were advised by a school psychologist to enroll them in an intensive outpatient DBT therapy group. Afterward, they remained in weekly, then bi weekly therapy until Oct. 2019.
Their college goal was to major in clinical psychology so they could run their own DBT group and help others.
After leaving for college Caine's anxiety about personal, relationships, and world issues became overwhelming. Their grades suffered and after a year and a half they ultimately dropped out of college. They struggled to find purpose and motivation.
We know it is hard to talk about, but our Caine will never be gone if we hold on to what they taught us. Keep helping each other.
Visitation
12:00 pm - 1:00 pm
Friday, February 21, 2020
Cremation Society of Minnesota - St. Paul
1979 Old Hudson Road
Saint Paul, Minnesota, United States
651-789-0404
Celebration of Life
1:00 pm - 2:00 pm
Friday, February 21, 2020
Cremation Society of Minnesota - St. Paul
1979 Old Hudson Road
Saint Paul, Minnesota, United States
651-789-0404
Reception
Reception to follow service from 2-4 PM.