HAS A DEATH OCCURRED? WE ARE AVAILABLE 24/7
CALL Minneapolis (612) 200-2777 or duluth (218) 208-0377
​​
Call Us
HAS A DEATH OCCURRED? WE ARE AVAILABLE 24/7
CALL Minneapolis (612) 200-2777 or duluth (218) 208-0377
​​
Call Us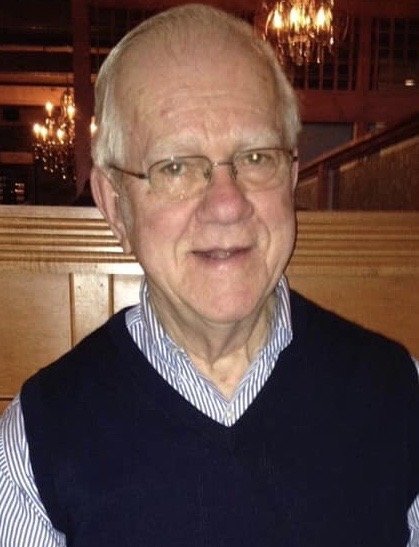 Obituary of Duane Hixson Dull, Sr.
Duane "Dewey" Dull, April 4, 1932 to Feb. 10, 2020
Dewey died on Feb. 10, 2020 surrounded by his sons. He is being welcomed into heaven by his wife, Carolyn, his daughter, Amy Filipczak, and his grandchildren, Hope and Zachary Crolley. He will be profoundly missed by his son Duane Dull and daughter in law Kathy Rossman, son Eric Dull and daughter in law Katie, son Jeff Dull, and son in law Bob Filipczak. His grandchildren include Dustin Gavin (Heather Mix), Nathan Dull, Preston Dull, Naomi Widmer (Travis), Joel Dull, Christian Dull, Carolyn Dull, Grace Dull and Jeremiah Dull.
Dewey was a school counselor in Minneapolis for 30 years in some of the tougher high schools. It would be difficult to overestimate his effect on the city. He helped some kids with totally new directions in their lives. Other times, he showed them minor course adjustments for their future. Some days, he was the first person to really listen to that young person—maybe for weeks, maybe forever.
He served in the Army in Korea and was awarded two things: the rank of lieutenant and an introduction to the love of his life, Carolyn (who was an Army nurse). They were together 47 years, most of that time living in St. Louis Park. He was born in Scottdale, PA to Sam and Zola Dull. He graduated from Greenbriar Military School, and he had degrees from Washington Jefferson College and the University of St. Thomas.
Dewey was a vocal and devout Christian who tempered his faith with an inclusionary love.
His funeral will be at Westwood Lutheran Church (9001 Cedar Lake Rd, Minneapolis, MN 55426) on Monday, Feb. 17 at 11 a.m. In lieu of flowers, memorials should be sent to STEP (St. Louis Park Emergency Program), Gigi's Playhouse and Westwood Lutheran.
Memorial Service
11:00 am
Monday, February 17, 2020
Westwood Lutheran Church
9001 Cedar Lake Rd.
St. Louis PArk, Minnesota, United States
(952)545-5623