HAS A DEATH OCCURRED? WE ARE AVAILABLE 24/7
CALL Minneapolis (612) 200-2777 or duluth (218) 208-0377
​​
Call Us
HAS A DEATH OCCURRED? WE ARE AVAILABLE 24/7
CALL Minneapolis (612) 200-2777 or duluth (218) 208-0377
​​
Call Us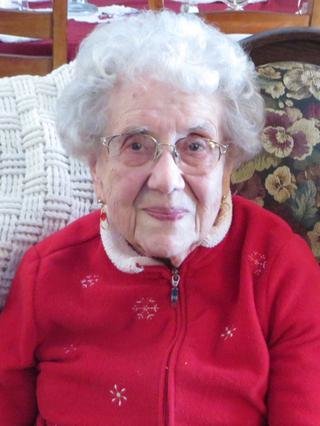 Obituary of Florence J. Aldrich (nee Manthey)
Florence J. Aldrich (nee Manthey) of Duluth, MN passed away peacefully surrounded by family on January 10th, 2020 within her 100th year of life.

Born September 19, 1920 in Duluth, MN to Arthur and Margaret Manthey. Florence was the matriarch of the family. An avid solitaire player and Jeopardy viewer. Lover of all crafts and nature. Actively involved in PEO and Needle Art Guild. A faithful Christian. Lifelong member of United Baptist Christian Church. Creator of scrubbers, toe-socks and extended family Christmas stockings. A thrifty lady who could make just about anything from just about nothing. Her home was sure to have a jigsaw puzzle on the table, homemade raspberry jam in the fridge and an unsought collection of cow memorabilia. A Gramma figure to all who met her. Always remembered for her youthful spunk and loving attitude. She will be greatly missed by all who knew her.

Preceded in death by husband, Carroll Aldrich; grandson, Nathaniel Willeck; and brother, Edward Manthey.

Survived by children, Terry Sr. (Mary) Aldrich, Jack (Peggy) Aldrich, Linda (Dennis) Willeck, Leslie (Kevin) Buck, Laurie (Brian) Erickson; grandchildren, Terry Jr. (Blythe), Kathleen (Lee), Ian, Heidi, Hanne, Joel (Mandy), Moriah (Alex), Whitney, Grace, Taylor, Kendall and Blake; 10 great-grandchildren plus 1 due in February; sister-in-law, Jean Manthey; and many extended relatives and friends.

Celebration of Life Saturday, January 18, 2020 11 a.m. at Great Lakes Church 4501 Glenwood St. Duluth, MN. Visitation one hour prior to service. Luncheon to follow. To honor Florence's bright spirit and personality, colorful attire is requested.

In remembrance of Florence's giving nature, any donations may be given to the worthwhile charity of your choice.