HAS A DEATH OCCURRED? WE ARE AVAILABLE 24/7
CALL Minneapolis (612) 200-2777 or duluth (218) 208-0377
​​
Call Us
HAS A DEATH OCCURRED? WE ARE AVAILABLE 24/7
CALL Minneapolis (612) 200-2777 or duluth (218) 208-0377
​​
Call Us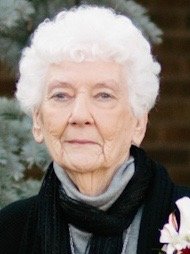 Obituary of Helen M Allers
Helen M. Allers passed away on December 22, 2019. She was 96 years old. Independent and talented from the start, she drew illustrations for her school year books, played sports, and worked in various roles including contributing to the war effort during World War II.

Helen and her husband moved to New Richmond, WI where they raised their three children. A loyal and attentive friend, Helen was skilled in the art of visiting and being present for others. She was generous, sharp witted, and determined. No one left her home hungry, and rarely did one leave having beat her at a game of double solitaire.

Over the years she practiced and honed her artistic talents making many beautiful drawings and paintings that will be treasured by her family for years to come. She was a skilled gardener, keeping a meticulous lawn and garden into her 90s.

She has found her way back to her husband of 76 years, Richard Allers, son Steve, son-in-law Larry, parents, and grandparents.

Those who will carry on her memory include: daughters, Deborah and Lorrie (John); grandchildren Chad, Kelly (Jeremy), Matt (Sarah), Josh (Katie), Sarah (Aaron), and Seth; great-grandchildren Maddie, Jaden, Tanner, Evie, Roan, Lena, Maebel, Amias, and Olivia; and family Ellen and Kyle.

She is deeply missed and loved.

Private internment at Fort Snelling National Cemetery at a later date.

Memorials preferred to the Alzheimer's Association.