HAS A DEATH OCCURRED? WE ARE AVAILABLE 24/7
CALL Minneapolis (612) 200-2777 or duluth (218) 208-0377
​​
Call Us
HAS A DEATH OCCURRED? WE ARE AVAILABLE 24/7
CALL Minneapolis (612) 200-2777 or duluth (218) 208-0377
​​
Call Us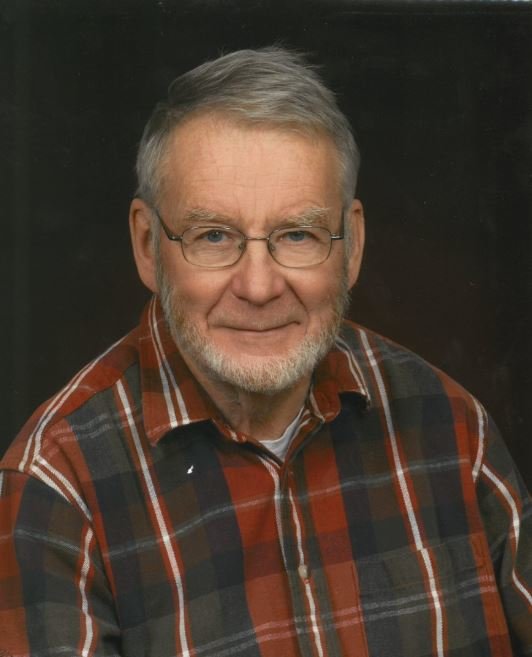 Share Your Memory of
Earl


Obituary of Earl A Austin
Duluth lost a prolific and talented artist when Earl Augustus Austin died on Nov. 3rd, 2019 at the age of 89 in the Episcopal Church Home in St. Paul. A resident of Duluth for nearly 50 years Earl loved Lake Superior, the north woods and his garden making these the subject and inspiration for much of his artwork. In a radio interview about his lifetime of artistic endeavors he explained, "all through my lifetime art is something that sustained me."
Friends and Family describe Earl as an incredibly kind man with a gentle soul. Many people counted him as one of their best friends. He rarely complained. His dry wit and determined countenance were as distinctive as his art and his personal style. He was patient beyond measure, uniquely empathetic and careful and considerate in his point of view. In every way he could, he left this world a better place. He truly led a "Wonderful Life."
Earl was always resilient and adapted well to change, facing each change in his life with strength and courage. Coming out as gay in the 1980s was the clearest evidence of this trait. In an overwhelmingly tumultuous time period, he decided to be true to himself. Though this decision was not easy and transpired over time he became a fixture in Duluth's burgeoning gay rights movement. He endured changes in mobility with his Parkinson's with grace continuing to find ways to enjoy gardening, creating artwork and engaging with friends and family all his life. He was nurturing seedlings and painting on the day he fell ill on Oct. 13th. He continued to enjoy building new friendships of all ages and backgrounds up to the end of his life.
Earl lived a life of service starting with Boy Scouts, service in the Army during the Korean War, a career with the Federal Government in Social Security, and a retirement job as a patient sitter and Miller Dwan. He was a civic leader and volunteer serving many boards and commissioners including the Duluth Art Institute Board, the Mayors Commission on Aging and the United Way Board. He helped found the Gay Men's Center in Duluth, volunteered with the Duluth Pride Festival and donated many pieces of artwork to art auctions for various charities. He received a lot of joy from giving back to the community and helping others. He continued to do this into his final days.
Born in Hallock, MN on July 24, 1930 to Ellen Augusta Olson and Martin Augustus Austin, he lived his early years in Kennedy Minnesota with his siblings Marion, Marvin and Elaine. The family moved to Grand Forks, North Dakota where he attended Central High School after his father died. Growing up in flat farmland of the Red River Valley is where Earl he developed his passion for trees silhouetted on the skyline. Earl attended Gustavus Adolphus College earning a liberal arts bachelor's degree. Earl moved several times during his career with Social Security living in Omaha, Rochester, Minneapolis and finally landing in Duluth. Earl took art classes at the Minneapolis College of Design, the Minneapolis Institute of Art and the University of Minnesota Duluth at various times throughout his life.
Earl married Mary Neill Adams on Oct. 19, 1962 and together they raised their children Lisa and Martin. Separating in the early 1980's Earl continued to refer to Mary as his wife throughout his life. They never legally divorced. Even though their marriage had changed, he described it as a different type of marriage, and they continued to take care of each other to the day he died. Society dictated that the reason for their separation remain closeted until his retirement. Their love and mutual respect never ended.
Earl's favorite place was at the family cabin near Lutsen, MN on Clara Lake. A rustic cabin with no running water or electricity was a peaceful place he could commune with nature and gather inspiration for his art. Countless friends and family have special memories of time spent with Earl at the lake.
Earl delighted in the simple pleasures of life. A simple home cooked meal shared with friends and family. A walk on the Lake Walk in Duluth. Canoeing on Clara Lake. His favorite foods were corn on the cob, apple pie, lemon bars and vanilla ice cream. Earl didn't need fancy material things, he lived by this motto "Use it up, wear it out, make it do, or go without."
Earl is survived by his children, Lisa Marie Austin (Jim Reimer) and Martin Willard Austin (Becky Watts), and grandchildren Taylor, Mackenzie and Olivia, his wife Mary Austin, sister Elaine Austin, several nieces and nephews and numerous friends including Steve Coll, Al Bryant, Bob Lowe, Joel Herlevi and many others.
If you would like to make a donation in Earl's memory the family suggests:
CHUM at https://www.chumduluth.org
Philanthrofund at https://pfundfoundation.org
Duluth Art Institute at https://www.duluthartinstitute.org
A memorial gathering to remember Earl's life will be held and Pilgrim Congregational Church in Duluth on Nov. 23rd. Hour of remembrance from 1pm to 2pm, Service at 2pm followed by a meal and sharing of stories.