HAS A DEATH OCCURRED? WE ARE AVAILABLE 24/7
CALL Minneapolis (612) 200-2777 or duluth (218) 208-0377
​​
Call Us
HAS A DEATH OCCURRED? WE ARE AVAILABLE 24/7
CALL Minneapolis (612) 200-2777 or duluth (218) 208-0377
​​
Call Us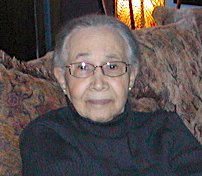 Obituary of Olga A Myers
Olga Anderson Myers
Age 95, passed away peacefully on September 28, 2019. She was preceded in death by her parents, Charles S. Anderson and Fannie S. Anderson; her husband, Russell E. Myers; and her brother, Reginald A. Anderson. She is survived by her daughter, Terri M. Wentzka, son Jason C. Myers, son-in-law Scott Wentzka, stepson David Myers, and stepdaughter Marilyn Cooley.
Olga was a passionate reader and an exceptional teacher who shared her love of books with her first grade students. She taught hundreds of children to read, including many whom other teachers had found impossible to teach. She managed an orderly classroom, yet taught her students to think for themselves and to be creative. Always fascinated with people, names, and history, she particularly loved biographies. She was known and loved for elegance, quick wit, ethereal pie crust, and generous spirit, and her presence on this earth is very much missed.
Memorials to the Southern Poverty Law Center or Doctors Without Borders.