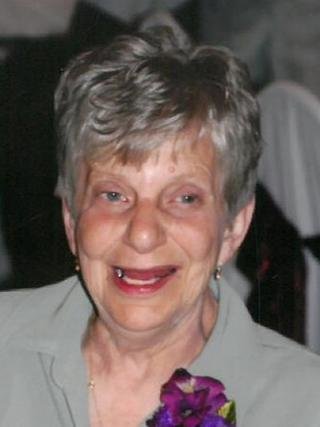 Obituary of Carol Marlene Gustafson
Carol Marlene Gustafson went to be with the Lord on October 4, 2019 surrounded by her family, while being cared for at Aftenro Assisted Living, in Duluth, MN.
Carol was born September 26, 1941 in Duluth, MN to Theodore & Minnie Sunvick. She grew up in Hermantown where she graduated from High School in 1960. Carol worked for Best Western in Duluth for 21 years. She was a loving and devoted mom, grandmother, great grandmother. She will be deeply missed by her family, friends and all who knew her.
She is preceded in death by her parents, Theodore & Minnie Sunvick; sons David and Daniel Gustafson, brother, Charles Sunvick.
Carol is survived by her sisters, Charlene Peck and Sharon Forsythe, of International Falls, MN; children Debbie (Allen) Smull, Braham, MN, Diane (Mike) Timm, Proctor, MN, Dawn (Bert) Spaeth, Duluth, MN, Runar Gustafson III, Woodbury, MN, Todd Gustafson, Duluth, MN, Deirdre Gustafson, Duluth, MN; 10 grandchildren; 21 great-grandchildren and her nieces and nephews.
A celebration of life will be held on Friday, October 11 at 4:00 pm at Cremation Society of Minnesota, 4100 Grand Avenue, Duluth, with a visitation one hour prior.