HAS A DEATH OCCURRED? WE ARE AVAILABLE 24/7
CALL Minneapolis (612) 200-2777 or duluth (218) 208-0377
​​
Call Us
HAS A DEATH OCCURRED? WE ARE AVAILABLE 24/7
CALL Minneapolis (612) 200-2777 or duluth (218) 208-0377
​​
Call Us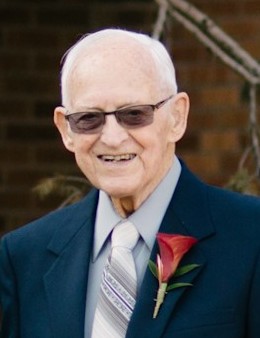 Obituary of Richard C. Allers
Richard C. Allers passed away on September 26, 2019 after a long and joyful life - he was 98 years old. In 1942 he joined the United States Coast Guard as a Radarman, Third Class during World War II. He sailed around the world on the USS General A.W. Greely - which would turn out to be just the beginning of his travels throughout his lifetime. While in the service he married the love of his life, Helen.
After the war Dick graduated from Dunwoody in Minneapolis as a designer draftsman. Dick and Helen moved to New Richmond, WI where they raised their family and Dick started the business A&P Heating. He is a former member of the New Richmond Kiwanis, the New Richmond Chamber of Commerce, and the New Richmond Masonic Lodge.

Dick had a witty sense of humor, a kind and gentle heart, and general curiosity and love for life. He spent his early 90s drafting and building replica model lighthouses and writing his life story. 

Dick is survived by his wife of 76 years, Helen Allers; daughters, Deborah and Lorrie; grandchildren Chad, Kelly (Jeremy), Matt (Sarah), Josh (Katie), Sarah (Aaron), and Seth; great-grandchildren Maddie, Jaden, Tanner, Evie, Roan, Lena, Maebel, and Amias; and family Ellen and Kyle. Dick is preceded in death by his parents, son Steve, and son-in-law Larry. 

Dick loved his family and he is deeply loved in return. 
A gathering with friends and family will be from 1:00-2:30 pm on Saturday, October 12, 2019 at the St. Croix County Health and Rehab Center in New Richmond.
Internment at Fort Snelling National Cemetery, October 18, 2019 at 10:15 am.

Memorials preferred to the family.