HAS A DEATH OCCURRED? WE ARE AVAILABLE 24/7
CALL Minneapolis (612) 200-2777 or duluth (218) 208-0377
​​
Call Us
HAS A DEATH OCCURRED? WE ARE AVAILABLE 24/7
CALL Minneapolis (612) 200-2777 or duluth (218) 208-0377
​​
Call Us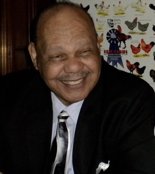 Share Your Memory of
Robert


Obituary of Robert C. Williams
WILLIAMS, Robert C.
Robert C. Williams, age 82, passed away in his apartment at the Willows of Ramsey Hill, in St. Paul, MN, the morning of Monday, September 23, 2019 following a brief admission to hospice care. Robert, eldest child of John O. and Susie Marie (née Lockett) Williams, was born in Chicago, IL on September 07, 1937.
He spent virtually all of his life in "Chi-town" as the older brother to his sisters Barbara and Carol "Jackie" [aka "Bambino" as he used to call her]. Robert was baptized at Progressive Baptist Church in 1949 under the leadership of Rev. C. E. Brown. In September 1960, he married Shirley F. (née Stennis) in her hometown of Columbia, MS and their union lasted more than 50 years!
After receiving his bachelor's degree from Jackson State University in Mississippi, he worked for Chicago Public Schools as an industrial arts teacher until his retirement in the 2000s. Eventually, he joined his wife in Fitchburg, WI when she retired in 2004, which allowed them to be closer to their son, Rodger, who lived in Madison. Following Shirley's death in 2016, Robert moved to St. Paul, MN to be with his son, Donovan.
Known as an avid Bridge player, Robert was a life long member of the American Bridge Association in which he attained the level of Gold Diamond. He honed his skills at the local club (Midwest Bridge Club) in preparation for regional and national tournaments. Robert was a very social person and enjoyed spending time with friends and family while gathered around food. When he cooked, everyone raved about his macaroni & cheese or homemade ice cream. People also commented on his booming, bass voice when he sang in church or at other musical events.
Robert was preceded in death by his parents, John and Susie; wife, Shirley; brother-in-law, William Pickett; and niece-in-law, Eileen Brown. He is survived by his two sons, Donovan Williams of St. Paul, MN and Rodger (Sandy Otto) Williams of Fitchburg, WI; his sisters Barbara (Clarence) Puckett of Lynwood, IL and Carol (William) Pickett of Matteson, IL; sister-in-law Ruth (Homer) Williams of Columbus, OH and numerous nieces and nephews with whom he had special relationships.
The family would like to recognize the excellent care provided by the staff of the Willows of Ramsey Hill memory care facility during the last year. Thanks are also shared with the team from Ecumen Hospice who kept him comfortable for the last few weeks.
There will be a visitation at the Willows of Ramsey Hill, 80 Mackubin St. in St. Paul on Thursday, Oct. 3 from 3 - 6 pm for friends in the Twin Cities area.
Visitation (12 noon) and a formal service (1 pm) will be held on Saturday, October 5 at MOUNT ZION BAPTIST CHURCH, 2019 Fisher St. in Madison, Wisconsin. Internment will follow in the family plot at Oak Hall Cemetery in Fitchburg, WI. After the burial, a repast will be hosted at Mt. Zion Baptist Church.
Flowers and cards may be sent to either the Willows of Ramsey Hill (% Robert Williams) or Mt. Zion Baptist Church.
Memorial donations may be made on behalf of Robert to the National Kidney Foundation (https://team.kidney.org/campaign/RobertWilliams-Memorial) or the Alzheimer's Association (https://www.alz.org/mnnd/donate).