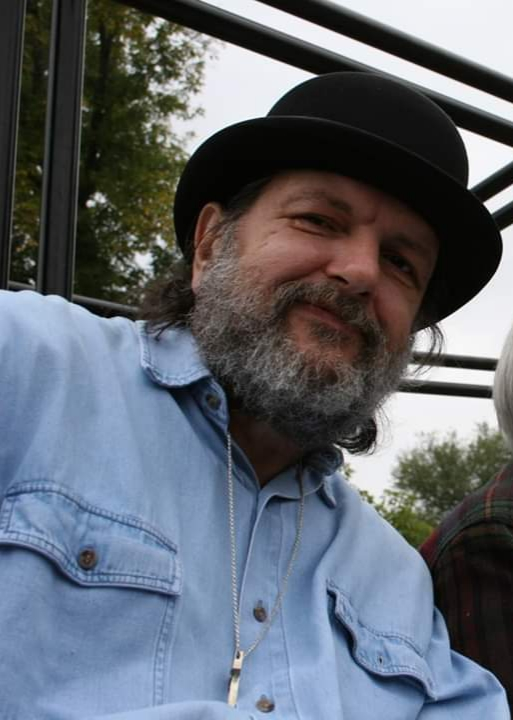 Share Your Memory of
Michael


Obituary of Michael St. Hilaire
Michael St. Hilaire, age 67. Preceded in death by parents, Raymond and Gloria. Survived by wife, Naudeanne, sons Matthew (Sara), Todd, (Jamie), 8 grandchildren, Dallas, Gabriel, Kendyl, Kaleb, Kyle, Kristen, Bridgit and Liam. Brother Gordon (Ann, Karen, Kevin), sisters, Judith St. Hilaire (John Bunch), and Jean Alt (David, Sam, Susan), Mother-in-law Barbara Kosiak, family and friends. Visitation at Elim Church, 685 13th Ave N.E. Sep 13th, 5-8 PM and Sat Sep 14th 10 AM, Service at 11, followed by lunch.
Mike is known by family and friends as the man who has what you need (at least one, maybe 4), and a knack for fixing stuff. He would help anyone who needed it, often whether you wanted his help or not.
He loved his family. He met Naudeanne when they were 15 and 17, and married 3 years later. Matthew and Todd completed the family. The boys shared many of their dad's interests, and spent many hours working on 'stuff' with him because just sitting and talking was never Mike's style.
Mike found ways to connect with all of his grandchildren's interests. From swords and knives, to musical instruments, to Barbie dolls, to unique arcade games or ping pong throughout the years, and Papa Mike never took much convincing to go out and play a game or three of bags (corn hole) with the grandkids at parties or make a track to drag sleds behind his 4-wheeler.
Mike loved garage sales, pawn shops, Goodwill, anyplace he could find a 'good deal'. He loved broken things, they provided an endless variety of puzzles for him to solve. He loved to fish and hunt, although his physical limitations prevented doing much of that in recent years.
Mike loved making music, and played guitar, banjo, and sometimes mandolin. He played along with uncles, cousins, friends, a gospel string band, and enjoyed teaching and playing along with son Todd.
In his younger days he played softball and broomball, and made lifelong friendships along the way. He refereed broomball and umpired softball when playing became too much of a challenge. He loved being part of the game.
He maintained lifelong friendships with high school buddies, there are enough stories to fill a book or two with 50 years of memories.
A very special thanks to Ryan Roberts, friend extraordinaire. For rides to garage sales, pawn shops, appointments, for living room bags competitions, (you have to see it to believe it), lawn mowing, tree trimming, and working on everything Mike found to fix. For Tuesday. We can never thank you enough.

Memorials preferred. Mike and Naudeanne met at Elim, working Friday nights at Youth Center. Mike spent many hours in the gym, as did his sons years later. The floor needs to be replaced. If you choose, please donate to the fundraiser in his honor.
To send flowers to the family of Michael St. Hilaire, please visit Tribute Store