HAS A DEATH OCCURRED? WE ARE AVAILABLE 24/7
CALL Minneapolis ​(612) 200-2777 or duluth (​218) 208-0377
​​
Call Us
HAS A DEATH OCCURRED? WE ARE AVAILABLE 24/7
CALL Minneapolis ​(612) 200-2777 or duluth (​218) 208-0377
​​
Call Us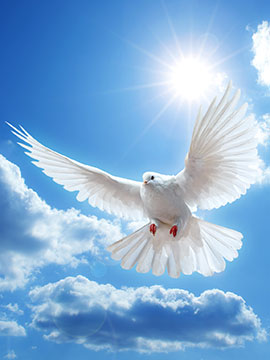 Share Your Memory of
James


Obituary of James Jacob Burbach
JAMES JACOB BURBACH
June 12, 1939 – December 2, 2018
James J. Burbach, of Isle, MN passed away on 12/02/18 in St Paul after a brief battle with cancer at the age of 79. Preceded in death by his parents, Jacob W. and Lucille Burbach; and step-mother, Ruth Burbach.
Jim was born in St Paul, MN on 6/12/39. He grew up on the west side, graduating from Humboldt Senior High in 1957. In his youth, he spent many summers at his grandparent's farm in Cannon Falls where he learned his love of hunting and fishing from his aunts and uncles. After graduation, he joined the Army and became an Airborne MP serving most of his time in Germany. Following his 3 years in the Army, he returned to MN and in 1962 married his wife of 5 years, Renee LaChapelle, with whom he had 3 children. During that time, he joined 3M and worked there for the next 35 years. In 1972 he married his wife of 10 years, Ann Miller, helping her to raise her 6 children.
In 1983 he met Chris Brandt with whom he shared many years and married in 1994. Together they lived out the remainder of his life. They enjoyed their time together going between their homes in Brooklyn Park, Maplewood and their cabin on Lake Mille Lacs; where he would eventually retire. His love for hunting and fishing continued until he was no longer physically able to do so. He enjoyed time socializing and could often be found at the White Cap Inn and other local bars, pulling tabs and watching his favorite MN sports teams. Always rooting for the home team through thick and thin.
Jim is survived by his wife of 24 years, Christine Burbach; sons, Adam Burbach (Wendie), and Donald Burbach (Sheila); daughter, Julie Burbach; step-children, Ronald Miller, Darci Fisher, Donald Miller, Jean Johnson (Todd), Cristal Althoff (Dean) and Tony Brandt; brothers, Conrad Burbach (Cathy) and Roger Burbach; 12 grandchildren and many other extended family and friends. He will be deeply missed by all.
A memorial service will be held on 12/12/18 at 11:00am at the Cremation Society of MN, 1979 Old Hudson Road, St Paul, MN 55119 with a Celebration of Life to follow at the NSP VFW at 1:00pm. A second Celebration of Life will be held at a later time at the White Cap Inn, 47593 Whistle Road, Isle, MN 56342. Date and time yet TBD