Recommend Timothy's obituary to your friends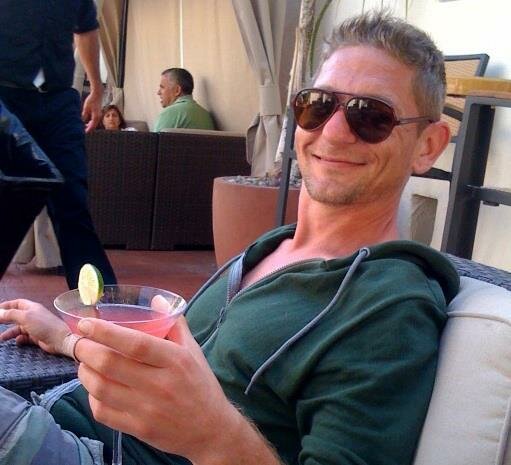 Obituary of Timothy Sean McElreavy
Timothy Sean McElreavy, 53, formerly of Guilford, CT died unexpectedly September 4, 2023, in Minneapolis, MN. He called San Francisco home and had deep roots and close-knit community there. Tim leaves behind his best friend and sister, Kristin McElreavy Mills along with her husband, Mert. Also, his niece, Kayla Mills, and nephews, Ethan Mills and Dylan Mills. He is survived by his loving partner, Brent Roelofs and father, Larry McElreavy. He was devastated to be predeceased by his aunt, Jackie Rice and his mother, Karen Stevens Boucher.
Tim graduated from high school in Guilford, CT and continued his education in Boston, Mass at Tufts University, where he earned a bachelor's degree and master's degree in art history and French. He studied abroad at La Sorbonne in Paris, France and then at Stanford University in California where he worked towards earning his doctorate degree (PhD-ABD). He is a published author; A skilled and distinguished writer. He worked for large and small businesses, art galleries, was vice president of the start-up Free Range Content, and forever a loyal employee to the beloved Mickey's Monkey in San Francisco.
Tim traveled worldwide and was deeply affected by inequity while also seeing beauty where others did not. Because of this, he was a staunch advocate for Human Rights. He worked with volunteer organizations and contributed to various fundraising events. His affinity for language was prodigious and Tim could neatly and confidently eviscerate anyone who spoke out against the exploited or persecuted and especially the communities he called his own. His sharp tongue had a reputation that preceded him and he could be a harsh critic- which meant you could always trust his honest thoughts. He had friends- who became family- across the globe and showed unending loyalty and grace to them even when others would not grant such things.
As someone who was unendingly curious and a life-long study of the world and culture, Tim saw art in everything. Not just in famous paintings or sculpture, but in culture, music, cities, poetry, film, fashion, a good meal, the person asleep on the sidewalk. He spent his life searching for the light and depth he saw so clearly in these things. He was perpetually seeking that feeling- that spark- and it frustrated him that it was so hard to come by as the years passed. Without knowing it, Tim created that light and depth for all of us. It was blinding at times and warm and inviting at others. He never knew. Tim was loved deeply for his brilliance, his soul, his dark, dry, searing humor. We will carry a piece of him with us so that we may look upon the rest of our lives in awe and with an ever-critical eye in his honor.
Instead of a funeral or service of some kind, Tim would have preferred that those that knew him celebrate with much joie de vivre. In lieu of flowers, we ask that donations be made in Tim's name to AIDS Lifecycle; An organization that was dear to him.
A Memorial Tree was planted for Timothy
We are deeply sorry for your loss ~ the staff at Cremation Society of Minnesota