Recommend Harvey's obituary to your friends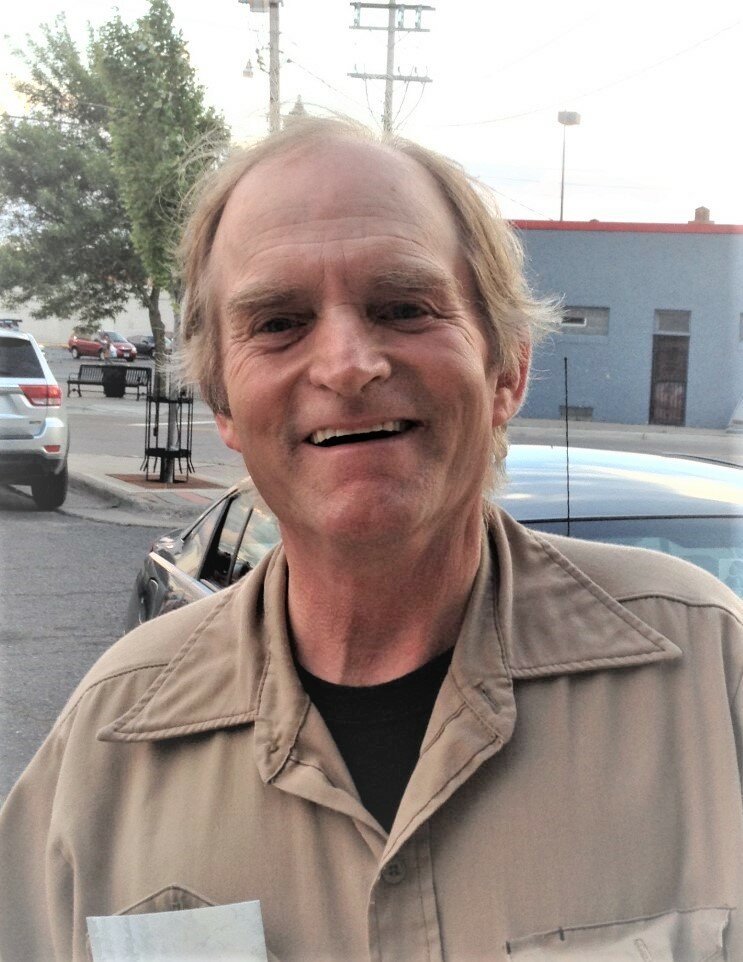 Obituary of Harvey Wallace Hanson
Harvey "Harv" Wallace Hanson, 68, of Esko, passed away on Sunday July 17 with his family at his side.
Harvey was born in Duluth on Valentine's Day 1954. He moved to Cottage Grove, MN in the 70's where he met his wife Janet and married, had two sons Erick and Ryan, & then moved the family back to his hometown settling in Esko in 1996.
Harvey was a lifelong & well respected bodyman (auto body) and worked on too many vehicles to count! Cars were in his blood from day one, as one story was told where Harvey would sit in his diaper in Grandpa Harvey's garage sorting a coffee can of nuts & bolts, only to put them back into the coffee can and sort again another day.
Harvey was "old school", the kindest of souls, the hardest of workers, and was always there for anybody that ever called for help or needed anything. Especially the many car repairs and "projects" that so many of us have had over the years.
Harvey loved cars, racing, fishing, old westerns (no matter how many times he had seen them), true crime shows, and going to work!
He so loved his time at the Island Lake Campground (now gone) and High Banks Resort hanging out and fishing with his cousins, Aunt, & Uncle, and spent countless Sundays in the stands at Proctor Speedway and sometimes Superior enjoying dirt track racing, and Nascar on TV.
His teens and early adult years were in the 60's and 70's when boys did their share of harmless rebel rousing and Harv had stories to tell.
Wish we knew them all…along with a few of his recipes.
Harvey was beyond frugal, content, and always got by. He was always there to help his friends & family, and they in return helped him when needed.
He will be greatly missed by many.
He went so very fast. There were more stories to tell, and more things to do...but God decided it was time to take him home.
Harvey attended Lowell Elementary 1959-1967, Washington Jr High 1967-1970, Old Central High 1971-1972, Inver Hills State Jr College 1973, and lastly St. Paul Technical College.
Harvey was born to: Stanley Howard Hanson and Joyce Annetta Hage
Preceded in Death by: His Father Stanley Hanson, Mother Joyce (Hage) Hanson Greene, Grandfathers Simon Hanson & Harvey Hage, Grandmothers Hannah (Nystrom) Hanson Mohn & Esther Pearson Hage, Numerous Aunts, Uncles, Cousins, & Friends.
Harvey is survived by his wife Janet (Berg) Hanson, sons Erick Hanson and Ryan Hanson, sisters Kristina O'Leary (Las Vegas) and Linda Johnson (Duluth), numerous Cousins, Aunts, Uncles, and Friends.
A lunch will follow the funeral service.
Visitation
9:00 am - 10:00 am
Saturday, July 23, 2022
First Memorial Funeral Center
4100 Grand Ave.
Duluth, Minnesota, United States
Funeral Service
10:00 am - 11:00 am
Saturday, July 23, 2022
First Memorial Funeral Center
4100 Grand Ave.
Duluth, Minnesota, United States
Interment
12:30 pm - 1:00 pm
Saturday, July 23, 2022
Park Hill Cemetery
2500 Vermilion Rd
Duluth, Minnesota, United States