Recommend Roger's obituary to your friends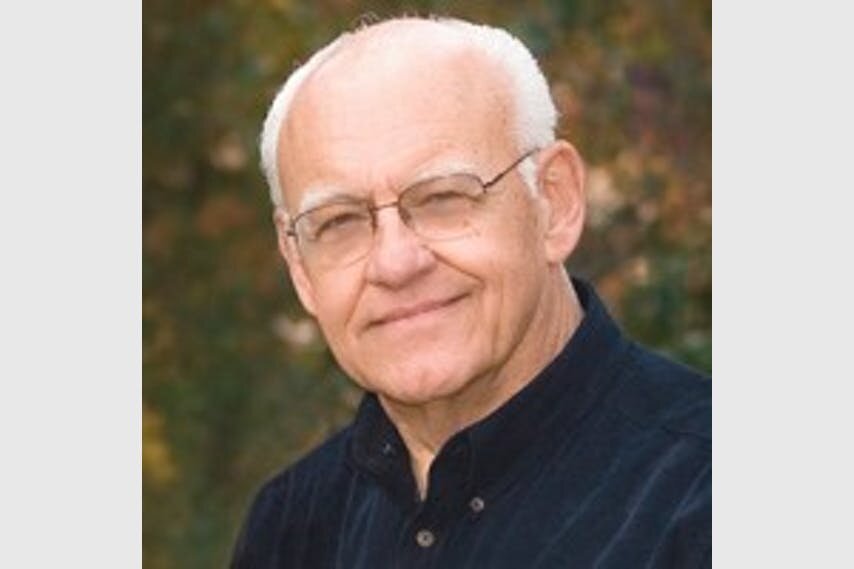 Obituary of Roger Henry Appeldorn
Roger H. Appeldorn, retired 3M corporate scientist and innovator, died Feb. 3 of a sudden cardiac arrest. He was 86.
Roger grew up in Pipestone, MN and attended Hamline University, where he met Marilyn, the love of his life and wife of 63 years. He graduated with degrees in math and physics in 1957. While still a student, he began working for the 3M Corporation and continued there after graduation, beginning what would become a four decade career in research and innovation.
He started working in abrasives, but quickly transferred to the Thermofax division, which more closely aligned with his interest in optics, lenses, and surface technologies. In the early 1960s, he led the team that developed the first fresnel lens overhead projector. The fresnel lens was made with a structured surface plastic that made the overhead projector lighter, more usable, and less expensive. The 3M Overhead Projector became a mainstay in schools, universities, and businesses globally.
More importantly, Roger's research on the fresnel lens contributed to the development of 3M's successful microreplication technology platform. Microreplication is the process of creating surfaces with thousands of tiny, three dimensional structures that can be designed to bend light, move fluids, or polish other surfaces in extremely precise ways. The microreplication technology championed by Roger's team led to the development of 3M's Scotchlite Diamond Grade reflective sheeting, which revolutionized highway signs by making them more visible and safe. It also led to industrial abrasive products that can polish precision metal products such as jet engine blades and surgical implants. By the 1990s, 3M's expertise in microreplication allowed the company to create brightness enhancing optical films for TVs, computers, and cellphone screens that make screens brigher and more energy efficient.
During his time at 3M, Roger received over 30 individual U.S. patents for his work and numerous awards. He received 3M's Flame Award in 1966. In 1971 he was one of the youngest scientists ever inducted into the Carlton Society, 3M's highest recognition for technical achievement. He was awarded the American Society for Metals (ASM) Materials Achievement Award, and received the Braum Distinguished Service Award from the Center for Transportation Studies. In 1995, Roger, Art Fry, and Dr. Spencer Silver, the co-inventors of Post-it Notes, were invited to the White House to accept the U.S. National Medal of Technology and Innovation which was awarded to 3M for its many innovations. While he appreciated these awards, he most valued the camaraderie and fun he had with his colleagues over his many years at 3M.
Roger, with his boundless energy and enthusiasm, pursued many other interests throughout his life. He sang in multiple choirs, including the White Bear Community Chorus, North Suburban Chorale, Parkview UCC Choir, and Chapel of the Pines Choir in Colorado, making many lifelong friends. Following his retirement in 1996, he expanded his lifelong passion for astronomy by building an observatory for his 14 inch Meade telescope near his beloved mountain cabin in Colorado and was an active member in the Northern Colorado Astronomical Society.
Roger and Marilyn raised three daughters in White Bear Lake, and beginning in the 1960s, Roger loved nothing more than taking them all on cross-country camping trips and fishing trips in Lake of the Woods. As time went on, he loved sharing camping and fishing adventures with the growing family. Roger was an avid photographer, bicyclist, and downhill skiier (most recently skiing in Colorado at age 84). More than anything, Roger loved spending time with his family. But beyond doubt, the most important person in Roger's life was Marilyn, whom he adored. They were inseparable.
In recent years, one of his greatest joys was teaching both an annual full semester class on innovation and a summer innovation camp for high school students at Hamline University. These courses not only touched the lives of many students, but brought together innovators from 3M and all over Minnesota. He loved hearing the ideas and enthusiasm of this new generation of innovators.
Roger is preceded in death by his parents, J. Henry and Alvena Appeldorn and his five sisters. In addition to Marilyn, he is survived by daughters Cheryl Appeldorn (Tom Schnettler), Laurie (Tony) Sampair, and Carol (Pat) Miller. He was a beloved grandfather to eight grandchildren (Erin (Chris Zappi), Patrick, Jack Schnettler; Beau, Coco, Charlie Sampair; Allie, Wyatt Miller), three great-grandchildren, and many nephews and nieces, including niece Marsha Anderson whose indispensable help in Colorado created a special bond. Roger was a true inspiration to all those around him and will be sorely missed.
A celebration of Roger's life will be held on April 23, 2022 at Parkview United Church of Christ in White Bear Lake, MN. Visitation will be 9:30 to 11 am; memorial service at 11 am; lunch reception to follow. In lieu of flowers, memorials are preferred to Parkview United Church of Christ, 3737 Bellaire Ave, White Bear Lake, MN 55110 or to Hamline University hamline.edu/… (please designate "Innovation Studies Program").
Memorial Service
11:00 am
Saturday, April 23, 2022
Parkview United Church of Christ
3737 Bellaire Ave
White Bear Lake, Minnesota, United States
(651)429-3346