Recommend William's obituary to your friends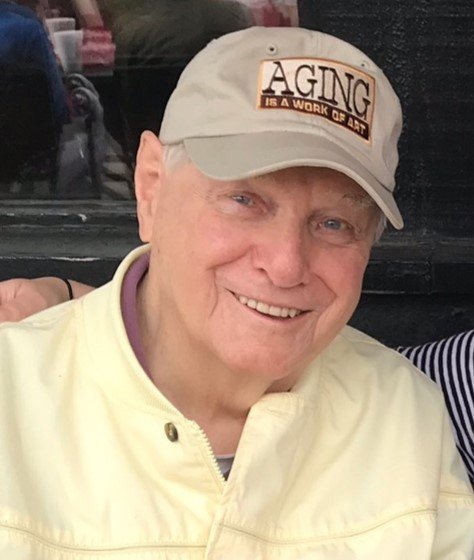 Obituary of William Anthony Roche
William Anthony Roche Sr., 93, of Minneapolis (Bloomington, St Louis Park, and St. Cloud), Mn, passed away on June 18, 2020, of metastasized lung cancer.
The funeral service will be held at 11:00 am on July 23, 2020, at Incarnation Catholic Church, in Minneapolis. Father Kevin McDonough will be officiating. Visitation will be held one hour prior to the funeral at Incarnation. Burial will be a private ceremony for family only at Fort Snelling National Cemetery. Funeral arrangements are being handled by The Cremation Society of Minnesota.
Bill was born in Boston, Massachusetts in March of 1927, graduated from Flushing High school in NY, attended City College, NY, became a medic in France and Germany during WWII, married the gal of a lifetime, conned his way into a traveling salesman job (sans driver's license) of which then led him to his forever home of Minnesota.
Ninety-three is a lot of life and Bill used that life to build a world that he whistled his way through because everyone was beautiful, everyone was handsome, strangers were just new friends, all people were valuable, life had many built in-jokes, and his lack of a verbal filter only created more interesting conversations. He not only worked as a traveling salesman for many years and had a large family but was also a sports enthusiast, a member of the VFW, Grand Knight in the Knights of Columbus, was a highly involved member of his church who enjoyed singing in his choir; to his family, to his friends, to a receptionist, someone on the street, and any gathering of any amount, even the amount of one.
Bill and Rita's family tree will carry on in the true form of any good large Irish, Catholic family. The many branches of the children: Mary Jo Hughley (Red Hughley), Marilyn Blumhofer, Rita Swanson (Bob Swanson), William Roche Jr (Laura Roche), John Roche, Jim Roche, Dan Roche, Julie Christensen-Chock (Jeff Chock), Ed Roche (Kim Roche), and Jody Fischer (Ted Fischer) have sprouted forth 33 grandchildren. The grandchildren, not wishing to be outdone, have rallied up, so far, with a strong lead of 44 great-grandchildren. He is also survived by his loving sisters, Catherine Roche, Ann Mascola, as well as many nieces and nephews.
Bill is preceded in death by his wife, partner in crime, the ringleader of fun, and the true light of his being, his beloved of 63 years, Rita Gilroy Roche. Sorrowfully, he suffered the loss and sadness of three of his grandsons: Erik, Shane, and Scott Roche. Like their grandfather, they too grabbed at life with full personalities and giant smiles. Also preceded in death are his parents, Clara and James Roche, ten siblings, and many other beloved family members.