HAS A DEATH OCCURRED? WE ARE AVAILABLE 24/7
CALL Minneapolis ​(612) 200-2777 or duluth (​218) 208-0377
​​
Call Us
HAS A DEATH OCCURRED? WE ARE AVAILABLE 24/7
CALL Minneapolis ​(612) 200-2777 or duluth (​218) 208-0377
​​
Call Us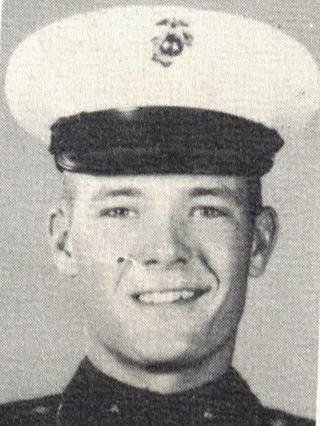 Obituary of Henry Dale Belsvik
Henry Dale Belsvik was born on January 25, 1935 in Duluth Minnesota to John Henry and Victoria Belsvik.
Brother to Darlene, June, Jennifer and Vicky. Graduated from Duluth Central High School in 1953. Went to work for Western Electric in Chicago before entering service in the United States Marine Corp attaining the rank of Corporal. Upon discharge Dale went to work for Northwestern Bell. He started out digging telephone pole holes by hand and retired as an Outside Line Engineer designing fiber optic communication systems. He thoroughly enjoyed working for Ma Bell and developed many lasting friendships there.
On August 8, 1959 Dale married the love of his life, Gertrude. They enjoyed 53 years together and raised six children. Spending time with family was what dad treasured most and always looked forward to the family get togethers. The family spent the early years traveling to visit relatives around the country, always in conjunction with accordion competitions. Mom and Dad enjoyed many Caribbean cruises and traveled extensively. Dale always had several projects going at one time. Never one to be without something to do, he would often take a fiver just to plan out his next project. He could always be found in his office developing a strategy. He enjoyed WW II history, clogging and telling a good joke. We all enjoyed the Great Belsvik Campouts Dad coordinated.
Dad's faith in Jesus Christ was most represented by the way he lived. Always one to give of himself, slow to anger and quick to forgive. A friend to everyone. Mom passed in 2012 and into his life came Joann Robson, his Honeybunch. She saved him from himself and they enjoyed life for six years. Thank you Joann for making a difference in Dad's life.
Dad is survived by his six children. Nancy and Brian, Donna, Scott and Robyn, Steve, Randall and John and his special one, Susan.
Grandchildren include Daniela, (Fenderhead), O'Neill, (Toots), Ben, (Duke) and Adam, (Spike). Dad had nicknames for his grandkids.
Great Grandchildren include Jack, Lola, Avril and Zane Whelan. Brice and Phillip Peterson and Coby and Adrah Peterson.
And many, many cousins, nieces and nephews.
Dad fought the good fight, finished the race and kept the faith. 2 Tim 4:7
Thank you Dad, for the good life.
Funeral Service: Tuesday, April 6 at 11 a.m. with visitation one hour prior at The Landing Church, 9302 W Skyline Pkwy, in Duluth.