HAS A DEATH OCCURRED? WE ARE AVAILABLE 24/7
CALL Minneapolis ​(612) 200-2777 or duluth (​218) 208-0377
​​
Call Us
HAS A DEATH OCCURRED? WE ARE AVAILABLE 24/7
CALL Minneapolis ​(612) 200-2777 or duluth (​218) 208-0377
​​
Call Us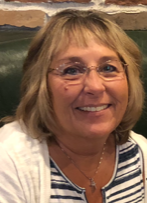 Obituary of Diana Lynn O'Neill
Diana Lynn "Chip" O'Neill of Brooklyn Park, MN passed away peacefully at her home, surrounded by loved ones, on April 4, 2021, from neuroendocrine cancer.
Services will be held at Eaglebrook Church, 1100 US Highway 10, Anoka, MN 55303, at 2:00 p.m. on April 23, 2021, with a 1:00 p.m. visitation.
Chip was born on October 2, 1961 to Clarence and Dorothy Bertsch in Harvey, ND, and graduated from Harvey High School in 1979. Chip was once married to Dave O'Neill. Chip worked at Quadion/Minnesota Rubber for 23 years, holding various positions, and worked most recently as an office manager/project manager for Cypress Multigraphics. For those who knew Chip, she was outgoing, full of laughs, kind-hearted, always showing her beautiful smile, and had an incredible work ethic. She was an avid bowler for many years and enjoyed playing pinochle at family gatherings. Chip loved to travel, her favorite destination being the beach resorts of Mexico. She also loved animals, especially the three dogs she and Dave had over the years – Boozer, Salt and Sandy. Family was very important to Chip, and she doted on her nephews, nieces and great-nieces.
Chip is survived by her sister, Deb Lucey (Ricardo Ortiz), Brooklyn Park, MN; brother, Dave (Penny) Bertsch, Lakeville, MN; sister, Celina (Mark) Huber, Brooklyn Park, MN; half-brother, Kevin (Shelly) Stafford, Anamoose, ND; nephews, Joshua Bertsch, Lakeville, MN, and Zach (Amy) Huber, Ramsey, MN; nieces, Jennifer (Nick) LaPlante, Lakeville, MN, and Zoey (Harrison) Siddons, Ramsey, MN; great-nieces, Jasmine Lind, Lakeville, MN; Isla LaPlante and Esme LaPlante, Lakeville, MN; and Savannah Huber, Ramsey, MN.
Chip was preceded in death by her parents, Clarence and Dorothy Bertsch (1999), and brother, Gary Bertsch (2009).