HAS A DEATH OCCURRED? WE ARE AVAILABLE 24/7
CALL Minneapolis ​(612) 200-2777 or duluth (​218) 208-0377
​​
Call Us
HAS A DEATH OCCURRED? WE ARE AVAILABLE 24/7
CALL Minneapolis ​(612) 200-2777 or duluth (​218) 208-0377
​​
Call Us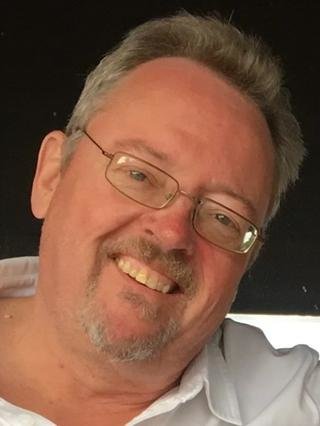 Obituary of Timothy Arling Tysdal
Timothy Arling Tysdal, 61, of Duluth, passed away peacefully on Saturday, March 20, 2021 at Solvay Hospice House, surrounded by his family, after a 16-month battle with pancreatic cancer.
He was born April 3, 1959 in Minneapolis to Paul and Gladys (Hanson) Tysdal. He grew up in south Minneapolis and graduated from Roosevelt High School in 1977. He graduated from the University of Minnesota in 1985, and from William Mitchell College of Law in 1990.
Tim married Karen Hanson June 30, 1984 in Viroqua, WI. Their daughter, Kate, was born in 1990. The family moved to Fayetteville, NC after law school where Tim accepted a job at Pope AFB as a JAG (attorney). Their son Jordan was born in 1993. The family relocated to Duluth, MN in 1994, where Tim opened his own law office. He subsequently took a job at the St. Louis County Attorney's Office in the Civil Division in 2001, which he retired from in 2018. He took a JAG position at the 148th Fighter Wing, Air National Guard in Duluth, where he retired as a Lt. Colonel in 2014, after 24 years of service.
Tim accepted Christ as his personal savior in 1995. He enjoyed golfing with his brothers and friends, birdwatching, going to the movies, taking the family out for breakfast, and taking the family dog Samantha for long walks. The family enjoyed annual summer fishing trips on Lake of the Woods in Sioux Narrows, ON, Canada.
Tim was preceded in death by his parents, Paul and Gladys, and an older brother, Greg, who also succumbed to pancreatic cancer.
He is survived by his wife, Karen of Duluth, MN; daughter, Kate (Keith) Nelson of Coon Rapids, MN, Jordan of Colorado Springs, CO; brothers Dale and Ryan of Rockford, MN; sisters, Diane Fredricksen of Cottage Grove, MN and Paula (Phil) Tymesen of St. Paul Park, MN, and many extended family.
The family would like to thank Dr. Kebbekus, Dr. Jose, the Essentia Health oncology staff, Ambulatory Infusion nurses, Essentia Health Hospice staff, and Solvay Hospice House staff. Also a special thank you to our neighbors who assisted with lawn work and snow shoveling.
Visitation will be Thursday, March 25, 5-7pm at Duluth Bible Church, with a remembrance service at 6:30pm. Funeral service at the church with full military honors on Friday, March 26 at 1pm presided by Pastor Dennis Rokser, with visitation one hour prior. COVID precautions in effect, with masks required. Burial will be at Fort Snelling National Cemetery at a later date.