HAS A DEATH OCCURRED? WE ARE AVAILABLE 24/7
CALL Minneapolis ​(612) 200-2777 or duluth (​218) 208-0377
​​
Call Us
HAS A DEATH OCCURRED? WE ARE AVAILABLE 24/7
CALL Minneapolis ​(612) 200-2777 or duluth (​218) 208-0377
​​
Call Us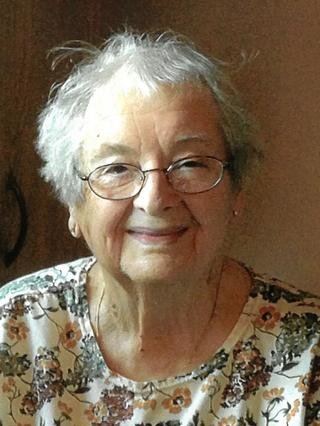 Obituary of Gloria Mae Weiss (Walczak)
Gloria Mae Weiss (Walczak). Gloria was born August 23, 1930 to George and Delia Walczak in Gary.
She attended Old Stowe School and later graduated from Morgan Park, class of 1949. She married Raymond Weiss on September 24, 1949. They had a 36 year marriage and two children. She was a resident of Hermantown, living in the home they built. She was a member of Saint Lawrence Church.
She was preceded in death by her parents, a brother, and husband Ray.
She is survived by her daughter Beverly (Jerry) Acker of Esko and son Jim (Barbara) Weiss of Duluth; grandsons, David (Kathy) Acker of Sartell, MN and Kevin (Alissa) Acker of Duluth; step-grandsons, Travis (Jodie) Gerard of Duluth and Charles (Alina) Gerard of Duluth; great-grandchildren, Nora, Dana, Ethan, and Laci Acker; and many friends and relatives.
The family would like to give a special thank you to Dr. Sandy Popham of St. Luke's for her care and friendship; also the St. Luke's hospice unit. Visitation will be 2:00 pm followed by a Private Family Memorial Service on Thursday, March 25th at 3:00 pm at the Cremation Society of Minnesota Chapel, 4100 Grand Ave.