HAS A DEATH OCCURRED? WE ARE AVAILABLE 24/7
CALL Minneapolis ​(612) 200-2777 or duluth (​218) 208-0377
​​
Call Us
HAS A DEATH OCCURRED? WE ARE AVAILABLE 24/7
CALL Minneapolis ​(612) 200-2777 or duluth (​218) 208-0377
​​
Call Us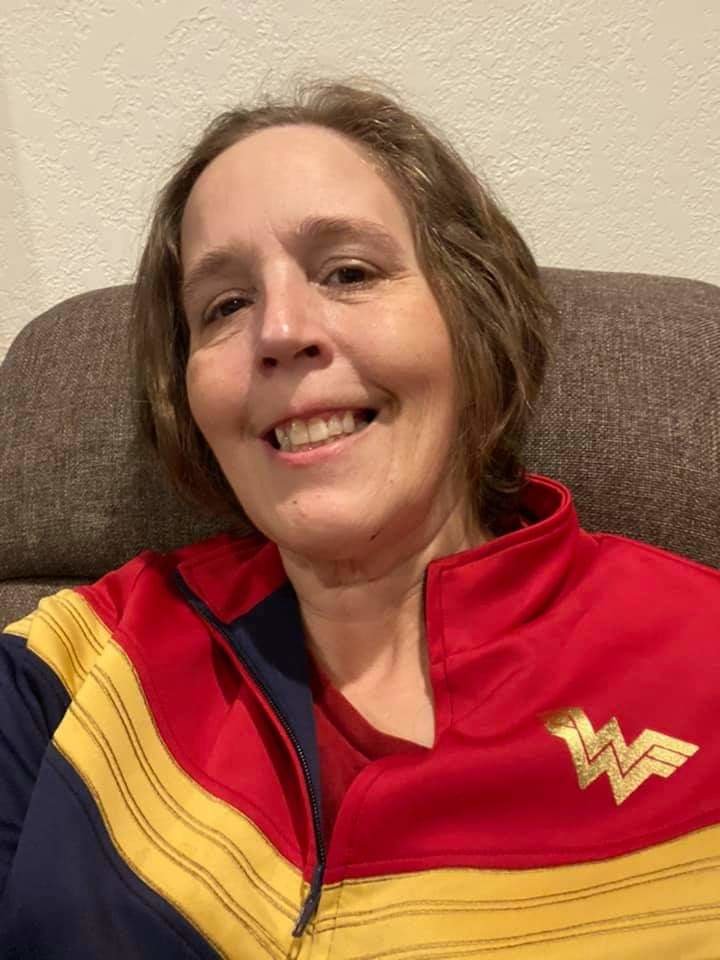 Obituary of Kymberly Ann Limmer
If you've ever been in a store and had a slightly embarrassing product question to ask, like "where are the hemorrhoid creams?" or "what will help my raging athlete's foot?" Kym Limmer was exactly the approachable type of person you'd ask for help. She'd listen as you'd find yourself, perhaps inexplicably, sharing your intimate medical history with her as she addressed your question. It wouldn't be until you asked her name to share your appreciation with the manager that she'd modestly tell you that she's not actually an employee. This was a phenomenon that happened so often to Kym that she was careful to never wear red shirts to Target.
If you knew Kym, this description comes as no surprise. And for as easily as you'd find you could share your life with her, much like her mom, Kym didn't often disclose much about herself. She was born and raised in Cloquet, MN by her parents--David and Cheryl--who loved her very much, even if they didn't always quite understand her. Most of her extended family lived in Cloquet, too; she grew up also raised by her Grandma June, the cake lady, Grandma Junebug and Grandpa Carl, and many aunts and uncles, as well as cousins as playmates. She expressed often how much she loved and was grateful for her extended family and the role they have played throughout her life. She was the big sister to Casey, the youngest, and to Amy, who in those younger years, she made buzzcut despite objections under her longer hair on top to give her a skater haircut. She forced both to watch her do skateboard tricks and validate the height she got when she ollied, which was never as high as she was certain it was, but her little sisters learned not to argue. She was the cool older sister to many of her sisters' friends who loved it when she was around when they were over. She loved baseball and playing softball. When she was young, a girl's softball league hadn't been established in Cloquet yet, so her dad fought to ensure she could play ball anyway; she and her second cousin, Sarah, were the only two girls playing in the local boy's baseball league that summer, with Kym playing the toughest position, shortstop, and by the next year, her dad helped establish a girl's softball league.
She was a talented artist who was accepted to MCAD, but financing made it impossible to attend. While a little aimless after graduation, she found a strong community with an amazing group of women from her slow pitch softball team who she remained in contact with to the end. Just as she was beginning to find a little direction in life by attending community college in Cloquet, an ER visit for what she thought was a bad UTI turned out to be a pregnancy, quickly followed by the birth of her daughter, Morgan. While many thought this was an event only staged on Maury, we all found out quickly, Kym most of all, that some people really don't know they are pregnant until they give birth. Morgan, alongside her brother, Henry, who was born 8 yrs later, were gifts that gave Kym purpose to make her life better, even during the most difficult times to come.
The death of Kym's mother from breast cancer, when Kym was 33 and just 3 yrs later, her father's death, hit her hard. But, instead of letting these losses further exacerbate the alcohol addiction issue she had battled since she was young, she sought help to get sober and at the same time, received help for her serious mental health issues. Kym kept her sobriety for the last 11 years of her life and worked with her doctors continuously to ensure that her mental health was in a good place. To do either of these things takes a tremendous amount of work, but to do both takes the strength and determination of someone who chooses a better life for herself every minute of every day. Earlier on in particular, Kym didn't always want to talk about her sobriety or her bipolar diagnosis, perhaps largely due to the stigma our culture unfortunately attaches to them. But to those closest to her that knew, we were in awe of her every day; to us, we consider these accomplishments far greater than any college degree, award, or high salary, even if she couldn't always see it that way.
Kym chose to make her life better in many ways. She completed the training and passed the test to become a nursing assistant and started working at Minnesota Masonic Home, where she cared for residents in transitional care for 7 ½ yrs. She loved her work and the residents, and not surprisingly, the residents loved her, as well. She met her good friend Lisa, her "work wife," and developed the type of friendship that can only happen over long work hours between two people with similar senses of humor and values. In the last year, Kym volunteered to work in the COVID unit because that was the brave and devoted person she was. She also had come close to starting the course work to become an RN, a dream of hers she wasn't able to fulfill.
Kym came out to close family members and friends around the time her father passed away, another step in strength, honesty, and vulnerability, but also a step in choosing to make her life better. It wasn't soon after that she met Jennie, her love, her adventure seeking partner and best friend, and her caretaker for over a decade, and her devoted wife for the last week of her life. Being with Jennie meant sharing and enjoying the things she loved and challenging her to try new things, all while bringing out the best parts of each other. They loved camping, fishing, hiking, and road trips, where they loved to find weird roadside attractions and good burger joints. You'd rarely see them without cups of coffee in their hands. They complimented each other and most importantly, supported and cared for each through their toughest moments. Kym's dying wish was to marry Jennie in front of their immediate family, so the two were wed in a beautiful ceremony, live streamed so more loved ones could join, just one week before she passed away. Jennie's vow through marriage to Kym "through sickness" started long before they were wed, but was enacted with such dedication and love, in particular, always by her side during Kym's last week at home in hospice care.
Kym loved her kids fiercely. She was proud of Morgan, her 23 yr old daughter, who just started an esthetician program, knowing that it's a program that's a good fit and one she'll find success and happiness. She's so proud of the kind, young woman she's become and who has and will always look out for her younger brother. She loved that they share the same weird and dark sense of humor. She also left the world content in the way only a mom can be knowing Morgan has a loving and boyfriend, Spencer, and that they would find happiness with each other. Kym loved her 15 yr old Henry's big heart from the time he was little and would tell people after an hour of knowing "I love you," to the present, when he always wants to give everyone the benefit of the doubt first because he believes in the best in everyone. She's proud of his amazing musical skills and was so happy to see him make his acting debut a year and a half ago, both skills he was born to do. And she knows that he always wants to be the best person he can be, even though it can be hard sometimes.
Kym loved spending time with her sisters. When they were together, they talked so fast and laughed so much it was difficult for others to follow. Kym was happy knowing Casey, also known as Elizabeth to many of her friends, found a loving partner and best friend in Jason. She loved her brother-in-law, Mike, married to Amy, and loved playing guitar with him. She loved being an aunt and adored their kids, Oscar, 6, Juniebug, 3, and Ellis, 1, who all equally adored her. Auntie Kymmie passed her love of Star Wars down to them and her silly sense of humor, and shared her kindness and warm smile with them, something that the older two will never forget.
This remembrance of Kym wouldn't be complete without recognizing the reason why it's being written. When she was first diagnosed with cervical cancer, like most challenges in her life, outwardly, she seemed to have a quiet acceptance about her diagnosis, but inwardly, she was brave, tough, and determined, but also scared and realistic. She didn't tell many people the first time she went through treatment and it wasn't until things were really bad that most people knew she was even sick, now for the second time. This could be a metaphor for the way Kym lived her life. She always worried about the ways she had made or was making life difficult for others. She didn't want others to worry or fuss. She continued working through a lot of pain for as long as she could, not pressing her doctors more, not asking for more help, not letting those beyond Jennie know just how sick she was. And she was sick.
Even though Kym had been sober for 11 years, she always struggled with the ways she may have hurt people when she wasn't. While Kym knew she was battling two diseases most of her life--addiction and being bipolar--it's hard to say if she ever truly forgave herself, despite the fact those that loved her most had forgiven her long ago for anything she did during that time. So Kym lived a quiet life in sobriety trying not to trouble others, doing good to and with others, and being the loving person she always was, only working so hard to not let the diseases win that caused her to hurt others in the past. What saddens some of us closest to her is that she couldn't see herself for the beautiful, strong, and amazing person she was--she too often dwelled on what she considered her failures in life and the hurt she caused, rather than recognizing the mountains she had to climb to get to where she was, compared to the small hills so many others had in their paths instead. Kym and Jennie shared a love for Wonder Woman. While Gal Gadot played a fantastic Hollywood Wonder Woman, we were lucky to get the real deal with Kym.
If asked, Kym would want people to know that sobriety is possible and getting help for mental health is so important. Perhaps even more importantly, she'd tell you to believe your kids when they need help and don't stop until they're getting the help they need; the times were so different then, but she asked for help when she was young, but she was in a world not prepared to give it to her. Get preventative care--you're worth it. Cervical cancer is a terrible disease to experience and even worse disease to die from and it is curable when it's caught early. But more importantly, get your kids vaccinated with the HPV vaccine--it's safe and saves lives, not just from cervical cancer, but others, like throat and anal cancer.
Finally, it can't be overstated enough just how much Kym will be missed. She was the center of Jennie's world and a loving mom like no other. She was the cool older sister you begged to bring you with when she went out with her friends and as an adult, was so lucky to have as a friend and an aunt to your kids. Her absence will be felt deeply by her entire extended family, as they all loved her dearly. She had lifelong friends who were willing to do anything to help her even though she rarely would ask, but was made quite evident over these last months when she had no choice. She was the kind of person who everyone liked as soon as they met for reasons they couldn't even always explain--just ask the stranger in the pharmacy section asking her thoughts on the best cleaner for dentures.
Kym would give the eyeroll heard around the world if we had a formal service, where we sang such funeral hits as "How Great Thou Art" and "Lift You Up On Eagle's Wings" while tearfully mourning her passing in an environment that held no meaning to her, not because there's anything wrong with this type of service—some people find great comfort in those songs and community—but because it's so contrary to who she was. To honor her wishes, we will hold a gathering at a later and yet to be determined date at Lebanon Hills, a county park where she loved to camp with Jennie, when the threat of COVID has decreased. We'll remember her lovingly and less formally while doing the things she loved—talking, laughing, sharing stories, and playing music around a campfire.
Kymberly Ann Limmer
January 18, 1975 - March 14, 2021