HAS A DEATH OCCURRED? WE ARE AVAILABLE 24/7
CALL Minneapolis ​(612) 200-2777 or duluth (​218) 208-0377
​​
Call Us
HAS A DEATH OCCURRED? WE ARE AVAILABLE 24/7
CALL Minneapolis ​(612) 200-2777 or duluth (​218) 208-0377
​​
Call Us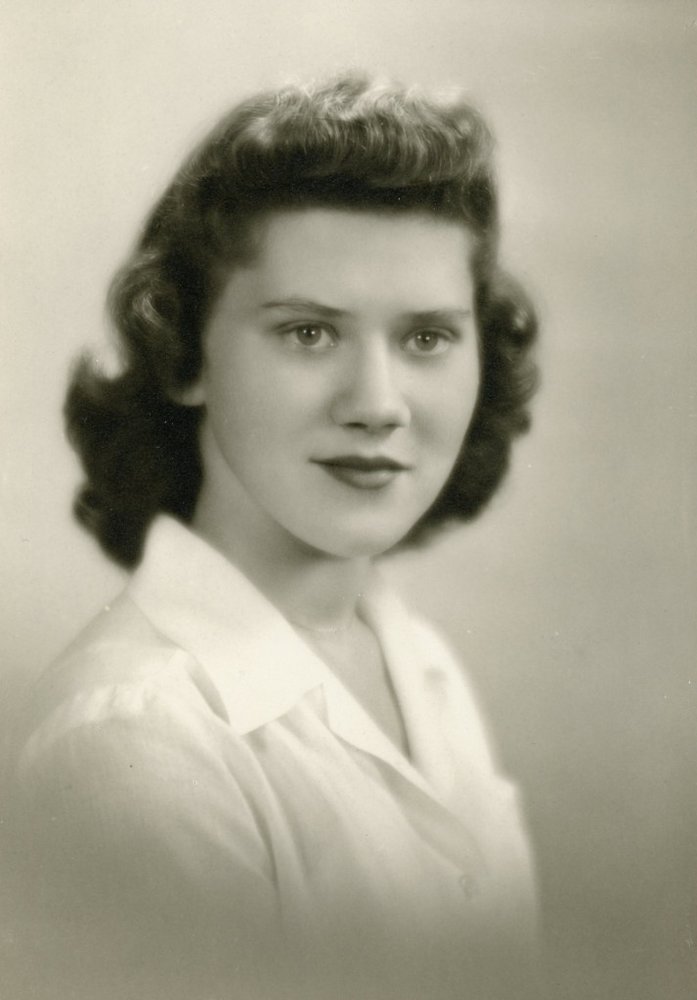 Share Your Memory of
Ebie


Obituary of Ebie Richards
Memorials can be sent to St Christopher's Episcopal Church
2300 Hamline Avenue North
Roseville MN 55113
Remembering Ebie Richards
We mourn the passing of Ebie Richards; even at 94 years old, the loss feels too soon. We celebrate a life well lived by our dearly loved mother, grandmother, and friend. Following a planned procedure to fix a heart valve this last fall, Ebie began to suffer strokes and challenges in her recovery which inhibited her ability to regain strength. With peace in her heart, she went to be with the Lord on the evening of January 7th, 2021.
Ebie was born Betty Van Horne on December 29th, 1926, in Evanston, Illinois to Arthur and Harriett and Van Horne. Though her childhood nickname of "Ebie" is of unknown roots, it has nevertheless endured–a unique name for a deeply unique person. Always empathic, smart, thoughtful, and friendly, it's no surprise that she attracted the attention of the one who came to be her lifelong sweetheart and greatest joy, Jim. Jim and Ebie met in physics class at Lawrence College, where Ebie shared her textbook with Jim, who didn't have one. After graduating in spring of 1948, Ebie and Jim married just months later on October 16th, 1948. In 1958, Jim's new job at 3M led them to Roseville, Minnesota, where they raised their three children and remained for the rest of their lives.
Ebie's kind, selfless heart and passionate spirit was abundantly evident to all who were blessed to know her. She poured herself into the care and service of others in innumerable ways and was truly a "professional volunteer." Though her tireless care for others are actions that cannot be summarized, some of the most notable are her service in various ministries at St. Christopher's Episcopal Church, volunteering as a voting judge, giving tours to school kids at the Science Museum of Minnesota, delivering meals for Meals on Wheels, helping refugees settle in Minnesota, knitting blankets for overseas soldiers, and supporting the Minneapolis Commodores. This list is in no way exhaustive of all the ways Ebie has blessed others with her time, talent, and joyful energy. Ebie could be found in recent years enjoying her beautiful flower garden, visiting with friends and family on the porch, cheering on the MN Twins, and reading, which she did voraciously.
Ebie is preceded in death by her husband, Jim Richards, and daughter, Mary Richards, who passed only ten days prior. She is survived by her sons William (Kirby) and Andrew (Karen) Richards, 4 grandchildren (Kylan, Kendal, Matthew, Andrea), and 6 great-grandchildren (Kellyn, Corbin, Clayton, Alise, Aksel, and June, with two more on the way, both due in July).
We will forever remain grateful for the exceptional example of friendship and love that Ebie's life modeled for us. Ebie taught us that life is better when lived with joy and laughter, surrounded by friends from diverse backgrounds and various walks of life. She taught us that loving others well is a choice, and it was a choice that she put into action for her entire life.
Please join us for a Zoom-based celebration of life on Saturday January 23rd at 1PM.
https://ebierichards.wordpress.com/
Zoom based Celebration of Life
1:00 pm
Saturday, January 23, 2021
St Christopher's Episcopal Church
2300 Hamline Avenue North
Roseville, Minnesota, United States
https://ebierichards.wordpress.com/