HAS A DEATH OCCURRED? WE ARE AVAILABLE 24/7
CALL Minneapolis (612) 200-2777 or duluth (​218) 624-5200
​​
Call Us
HAS A DEATH OCCURRED? WE ARE AVAILABLE 24/7
CALL Minneapolis (612) 200-2777 or duluth (​218) 624-5200
​​
Call Us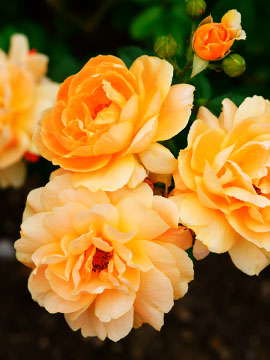 Obituary of Aileen Hamilton
Hamilton, Aileen E. Daugherty, age 98 of Duluth, Bloomington and Grand Marais, Minnesota –
Aileen was born in Duluth, January 19, 1922 and joined her husband, John, on their next adventure on January 9, 2021. She spent her working career at Timber Producers Assoc and Olin Aluminum/Winchester Western Corp.
In 2008, she wrote, "Thanks to God and his helpers, I have loved my life, my husband John, my parents Marguerite and Francis C. Daugherty, my three children Robert, Martha and Trish, my three grandchildren Stephanie Stromberg, Nicol Hamilton and Kellee (Hamilton) Jaglo and her husband Jason, my great grandsons Xavier, Felix and Nick, my daughter-in-law Holly Callen Hamilton and her children Brian and Jenifer, my son-in-law Russell Walch, my siblings Patrick, Jane, Bill, Margee and Floss, my cousins Bill (Connie) Daugherty and Patricia Daugherty, and my many nieces, nephews and cousins from the Daugherty, Amundsen, Grade and Hewitt families (Kathy, Cindy, Mark, Chris, Andrea, Mary Margaret, Kenny, Hank, Chas, Thom, Sheillagh, Edd, Anner, Alix, Billy, Amy, Katie and their partners and offspring). I treasure my memories of my aunt Florence Geary Hadley and grandpa Patrick Daugherty. I am grateful for all of my friends, old and new. I love Lake Superior, Duluth, Bloomington, Grand Marais (Devil Track Lake), evergreens, birch trees, chickadees, loons, pussy willows, wild daisies, dandelions, lilacs and the Arizona desert."
One of Aileen and John's adventures was when they entered St. Mary's Treatment Center on Easter Sunday, 1974. They both stayed sober until the day they died. A celebration of life and burial will be held in Two Harbors, Minnesota at a later date. Aileen received excellent care from the staff at Walker Care Suites during her final years and requested that Memorial Contributions be made to the Walker Methodist Foundation (designated Care Suites), 3737 Bryant Av. S., Minneapolis, MN 55409.