HAS A DEATH OCCURRED? WE ARE AVAILABLE 24/7
CALL Minneapolis (612) 200-2777 or duluth (218) 208-0377
​​
Call Us
HAS A DEATH OCCURRED? WE ARE AVAILABLE 24/7
CALL Minneapolis (612) 200-2777 or duluth (218) 208-0377
​​
Call Us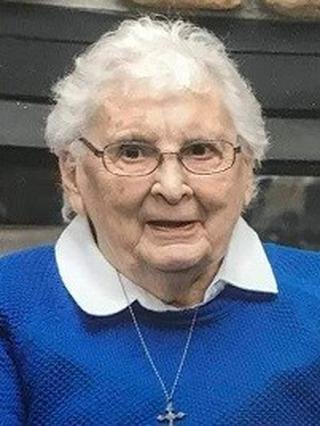 Obituary of Joyce Tresa Allison
Joyce Tresa Allison passed away April 3, 2020 of natural causes.
She was born born January 5, 1934 to Eva and Christ Horn in Duluth, MN.
Joyce raised five children and then completed her Bachelor's Degree in Special Education from the University of Wisconsin - Superior.
She worked alongside her husband Richard as owners of the Lakeview Motel and the Bait Box in Superior, WI. Joyce worked as a teacher before retiring in 1995, having taught Special Ed and Learning Disabled students.
Richard and Joyce enjoyed winters in Port Arkansas, TX until Richard's death in 2013. In Texas, they volunteered regularly with local foodbanks.
Joyce was preceded in death by a daughter, Bonita Jean Allison and husband, Richard, to whom she was happily married for 63 years.
She was a resident of Faith Haven Apartments in Duluth for six years before moving to Keystone Bluffs a year ago. In her spare time, she volunteered with foodbanks in Duluth and loved to volunteer and read to students in local elementary schools.
Joyce is survived by her sisters, Donna (Carl) Swanson, Roberta (Robert) Hoyt and brother, Jim (Helena) Horn; her children, Ted (Sharon) Allison of White Bear Lake, MN, Kristyne Allison (Janet Thieme) of Kenosha, WI, Rick (Darla) Allison of Palm Coast, FL, and Tim (Vickie) Allison of Thousand Oaks, CA; grandchildren, Kimberly (Raymond) Hoss, David Allison (Clayton Critcher), Colleen (Nate) Brinkman, Christopher (Kristen) Allison, Paul (Kate) Allison, and TJ Allison; great-grandchildren, Ella Brinkman, Cecelia Brinkman, Clayton Hoss, Mason Hoss, and Harper Allison
A celebration of life will be held this summer.
In lieu of flowers, a donation can be made to Emergency Food Shelf West in Duluth, MN at https://www.givemn.org/organization/Chum or to the Norton Park Methodist Church.