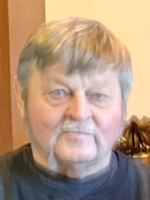 Larry Duane Sironen
Larry Duane Sironen of Duluth, MN passed away on Sunday, February 6, 2023.
Larry was born on July 16, 1948, in Thief River Falls, MN. He moved with his family to Normanna township in 1949.
He served an Honorable Term of Duty in the US Navy. Upon his return to Duluth, he worked at Diamond Tool and retired with the IBEW 242.
Larry married his wife Sandy in 1976. He enjoyed fishing with his brother Gary, hunting, all his pets, and spending time with his family, especially his grandkids. Larry was also a Corvette enthusiast.
He was preceded in death by his father, Albert Sironen; his mother and stepfather, Eileen (Louis) Sirny; brother, Gary; sister, Lone (David) Cooke and niece, Lisa Pettis.
Larry is survived by his wife of 46 years, Sandy; daughter, Linzy (Steve) Eck; son, Lonny (Maren) Sironen; grandchildren, Elijah, Ethan, Anna, and Mara; sister-in-law, Mary Ann Sironen; and many nieces and nephews.
A Celebration of Life will be held on Saturday, Feb. 25th from 3-5 pm at the Cremation Society of MN, 4100 Grand Ave, Duluth, MN 55807.