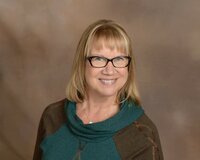 Debra Kay "Deb" Munkholm
Beloved Mother, Grandmother, Wife and Friend passed away on November 4th, 2022, at the age of 69.
Preceded in death by parents, Kathleen and Virgil; husband, Tom; and grandson, Austin.
Deb had a long career at West Publishing and retail jobs where she made many lifelong friends. Deb is an active member/volunteer at The Church of the Assumption and a volunteer at Our Lady of Peace Hospice. She enjoyed many hobbies over the years but really loved the MN State Fair, Halloween and her trips and concerts with family and friends.
Mostly, she was a ray of sunshine to everyone she touched and is survived by and will be sorely missed by her sons, Bob (Jeri) and John; grandchildren, Brianna and Jacob; siblings Linda (George), Michael and Jeffrey; ex-husband, Larry and many nieces, nephews and cousins along with her family with Tom, stepsons, Patrick (Jennifer), Todd (Jenette) and Christopher; step-grandchildren, Owen, Julia, Max, Jordyn and Kaytlin. Also, Cleo the cat! A
Mass of Christian Burial will be held on November 18, 2022, at 10AM (Visitation 9AM-10AM) at Church of the Assumption at 51 7th St. W, St. Paul, MN 55102.
In lieu of flowers memorials preferred to Our Lady of Peace Hospice at 2076 St. Anthony Ave. St. Paul, MN 55104.