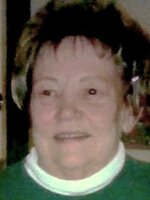 Eileen Claire Mattson
Eileen Claire Mattson, Beloved Wife, Mother, Grandmother, and Great-Grandmother passed away unexpectedly on October 27, 2022.
Preceded in death by parents and eldest son.
Eileen is survived by her husband, Roger, son, and daughter.
A permanent fixture within the Duluth and lower Michigan communities, Eileen's life was marked by her birth to Leo and Elsie Altonen on Aug. 26, 1937, her graduation from Central High School's Class of 1955, her marriage to Roger in 1958 and her work as a part-time household-fashions sales-representative, now since retired 1989.
Our family is deeply moved at the outpouring of thoughts by family and friends during this most special time celebrating Eileen's life-journey and also pays special-thanks to the Cremation Society of Duluth for their caring and thoughtful guidance. At this time, a memorial service is not planned.