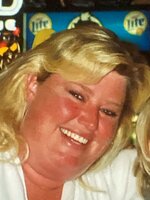 Jill Renae Gaffney
Jill Renae Gaffney (Carter), passed away peacefully, surrounded by her family. She loved to travel, especially to Hawaii, and also spent a great amount of time at Mille Lacs lake with her family.
She loved her family, friends, music and most of all, her pets!
Jill was preceded in death by her parents, Chuck and Jeanette. She is survived by her son Chance, sister Kim Williams, brother Scott (Julie) Carter, niece Brooke Williams and nephew Dustin (Caitlin) Carter, extended family and friends.
Celebration of Life:
Thursday, September 8, 2022
Hosanna Church
9600 163rd St W, Lakeville, MN.
Visitation at 10am, Service at 11am, followed with a light lunch
In lieu of flowers, memorials preferred to the family.