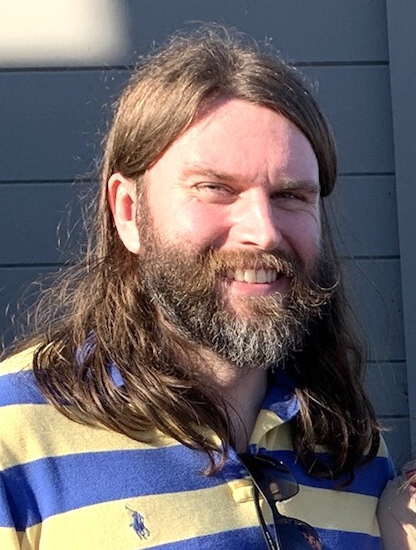 Bryce Vincent Laliberte
Bryce Vincent Laliberte
November 9, 1991 – August 28, 2022
At the age of 30 years, Bryce Laliberte passed away August 28, 2022, in St. Paul, Minnesota after a month-long battle in Regions Hospital ICU with endocarditis.
Bryce was born on November 9th, 1991 in Duluth. His arrival was celebrated by his parents, Ron and Stephanie (Tilleskjor) Laliberte, along with many grandparents, great grandparents, aunts, and uncles. At a young age, he quickly became everyone's favorite sidekick and companion. He attended many sporting events. He learned the love of fishing at Leisure Lake, Lake Nebagamon and on trips to Canada. He spent time with his Grandpa at the "Grandpa store" and even was the star at a few dinners with the girls at Chi-Chi's. Bryce learned to play the trumpet in his mid-teens. He was so proud to be able to play his Grandpa Larry's horn at school and church and through first year of college. He also spent many hours golfing with his family.
Bryce's intelligence at a young age quickly developed into a love for books and reading. He devoured Harry Potter books at the age of 10 when in Kansas City and then in his teens turned to anything about theology and philosophy. He could spend hours in old bookstores, surrounded by scholars and theologians. C.S. Lewis and St. Thomas Aquinas were his teachers and mentors. Bryce was baptized at age 13 at Lakeside Baptist Church and explored Catholicism before graduating from Duluth East High School in 2010.
In his late teens and early twenties, Bryce continued his thirst for learning and knowledge by attending St. John's University and University of Minnesota Duluth developing his love for Economics and Philosophy. He enjoyed traveling and visiting museums. He became a self-published author. He perfected his Bolognese and gumbo recipes. He taught himself coding and secured employment as a block chain developer. He lived in Minneapolis, Los Angeles, and most recently Conroe (Houston), Texas.
Bryce had a soft spot in his heart for his many cousins and enjoyed family get togethers. Bryce's most cherished title was that of big brother to Amelia. At 7 years of age, he was so thrilled to have a baby sister, he asked his mom to bring her to school for "Show and Tell," not once but twice! Bryce was her biggest fan, always making time for road trips, anime movies or just chilling together.
His health had always been a concern being diagnosed with aortic stenosis as a baby at 6 months. He had multiple open-heart surgeries beginning at age 14 to most recently in 2018 always bouncing back to good health as expected.
Bryce is preceded in death by Grandparents: Linda Rudeck and Larry Tilleskjor; Great Grandparents: Gerald and Mildred Tilleskjor, Vincent and Viola Paul, George and Helen Olson.
Bryce is survived by Mother: Stephanie Laliberte; Father: Ron (Susan) Laliberte II; Sister: Amelia Laliberte (Jordan) Blevins; Grandfather Ron (Diane) Laliberte; Grandmother Marjorie Tilleskjor; Aunts and Uncles: Deanne (Jim) Prisk, Richelle (Eric) Fraser, Jaclyn (Chris) Steep and 8 first cousins. Plus, many extended family members both in Minnesota and in Texas.
The family of Bryce wishes to extend our sincere thanks to the ICU staff at Regions Hospital in St. Paul for the best loving care given to our dear Bryce during his illness. Their kindness was deeply appreciated.
Condolences may be sent to:
7897 72nd Ave S.
Cottage Grove, MN 55016
I lieu of flowers, a memorial fund will be established.
Celebration of Bryce's life to be held at:
Carver Lake Park Shelter
3175 Century Ave S, Woodbury, MN 55125
Visitation will be at 10:00am
Service at 11:00am
Refreshments to follow the service.