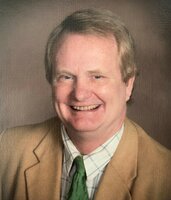 Bruce Dwayne Ario
Bruce Ario, age 67, of South Minneapolis, died unexpectedly after falling at home on August 6, 2022. Bruce was born on April 29, 1955 in Virginia, MN. Bruce was the second of four boys born to Frank and Georgette Ario and spent most of his childhood in the Washburn High School neighborhood. Bruce graduated from the University of MN with an economics degree in 1978 and attended the U of MN Law School, though his struggles with mental illness prevented him from completing his final year.
Bruce lived a remarkable life despite his illness. After a traumatic brain injury in 1979, caused by a serious car accident, Bruce struggled to find appropriate mental health services and went without effective treatment and medication for five years, during which he endured bouts of homelessness while pursuing his legal studies. He hit bottom in 1984 and finally found the therapy and medication he needed to turn his life around.
Bruce went on to become both a beneficiary and public advocate for Tasks Unlimited, where he led various work teams for the last 35 years of his life and won multiple awards, including the John K. Trepp Innovator of the Year Award in 2013 for "creative thinking that carries on the spirit of the Fairweather philosophy to help people reclaim their lives from the limitations of mental illness." He was a frequent public speaker for Tasks, NAMI, NASW, law enforcement, and other groups on how best to understand and support people with mental illness.
In his spare time, Bruce wrote poetry, plays and novels (his four novels are available on Amazon), and frequently read from his work at local writer workshops. He also ran seven marathons in the 1990s, learned karate, managed a used clothing charity, made mission trips to Haiti and India, and was a lay leader at the Hennepin Avenue United Methodist Church. He was still going strong when tragedy struck on August 6; Bruce struck his head and died shortly after posting this: "Greta Thunberg gives me hope."
Bruce was beloved by his family and loved to write poems for birthdays and other family events. He is survived by three brothers, Joel (Diana), David, and Kevin (Paula); and six nieces and nephews. He was preceded in death by his parents, Frank and Georgette.
A memorial service will be held at Hennepin Avenue United Methodist Church, 511 Groveland Avenue, on Friday, August 26 with visitation at 10:30 AM and Service at 11:00 AM followed by a light lunch. Memorials preferred to Hennepin Avenue UMC or Tasks Unlimited. Condolences, memories, and photos welcome to the guestbook at startribune.com.