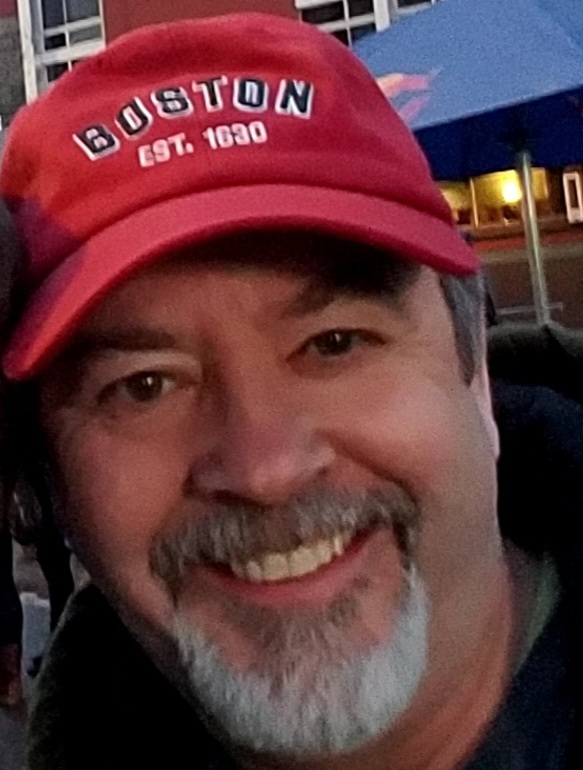 Patrick Sogge
Patrick Sogge of Prior Lake, MN passed away peacefully on July 14, 2022, at the age of 61, surrounded by family and friends. Born on January 1, 1961 in Sauk Centre, MN, he grew up on the family dairy farm east of West Union. After graduating from Sauk Centre High School, Pat joined the National Guard where he served 21 years before retiring. He attended NEI where he received his Associates in Electronics Repair. He married Joanne Bownik, the love of his life, on May 18, 1985. Pat worked at Emerson for 36 years, only taking a short hiatus to work for Excelsior-Henderson motorcycle company.
Pat loved spending time with his family and friends and held a special place in his heart for his grandchildren. He was known for his sense of humor and loved to play pranks and tease. He was also known as the person who could fix anything and was called upon often to do just that. He enjoyed the outdoors, hunting and fishing, and loved music - attending many music events, playing guitar, and singing with friends and family. He enjoyed travel and throughout his life was able to make many trips around the world with the military, work, and his wife, Joanne and daughters, Meagan & Kayla.
He was preceded in death by father, Ansel "Jerry" Sogge, mother, Margaret "Anne" (Skilling) Sogge, sister MaryAnne (Sogge) and brother-in-law Larry Baker. Pat is survived by his wife Joanne, daughters Meagan & Kayla, all of Prior Lake, grandsons Jackson Sogge-Lindstrom & Kayden Xiong, siblings James Sogge (Kathleen) of Paynesville MN, David Sogge, of Brooklyn Park MN, Carol Smith (Geary) of Sauk Rapids MN, Kathryn Struffert (Dale) of Sartell MN, Janet Tracy (John) of Ramsey MN, & John Sogge (Bobbie Jo) of Prior Lake, MN, and many beloved nieces and nephews.
A memorial service will be held on July 27, 2022 at the Camp Ripley Post Chapel, 15000 Highway 115, Little Falls, MN, 11 am visitation 11:30 am service followed by a 1:00 pm commitment ceremony at the Minnesota State Veterans Cemetery, 15550 Hwy 115, Little Falls, MN. Attendees can enter the Main Gate of Camp Ripley, where directions will be provided. A government issued photo ID will be required for adults at the security checkpoint.
Following the commitment ceremony there will be a gathering meal for friends and family at City Hope Church 413 Franklin Ave NE St Cloud, MN 56304
Flowers can be sent to City Hope Church 413 Franklin Ave NE St Cloud, MN 56304