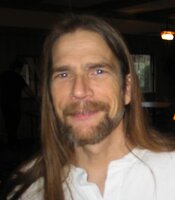 Keith Michael Winter
Keith Michael Winter, at the age of 69 passed away on June 23, 2022, after a long battle with COPD. He was born in Glencoe Minnesota where he was raised by his loving parents Elaine and Leonard Winter. He had six brothers and sisters Mary, Carol, Jim, Barb, Diane, and Pam.
Keith served in the Air Force for four years obtaining the rank Sergeant while being an Air Cargo Specialist. Keith's organizational skills and attention to detail helped him to excel in his career of Quality Engineer of die casted machined parts.
He is survived by his mother Elaine, his brother Jim; his sisters Mary, Carol, Barb, Diane, Pam; his children Shana, Garrett; and his grandchildren Emily, Catherine, Zoey, Felix.
In life Keith had strong passion for Harley Davison motorcycles, computers, and music. He could do anything he wanted which was driven by his ability to research and his attention to detail. Many considered him to be a jack of all trades. Keith touched the lives of those he interacted with. His genuine and caring personality will be sorely missed.