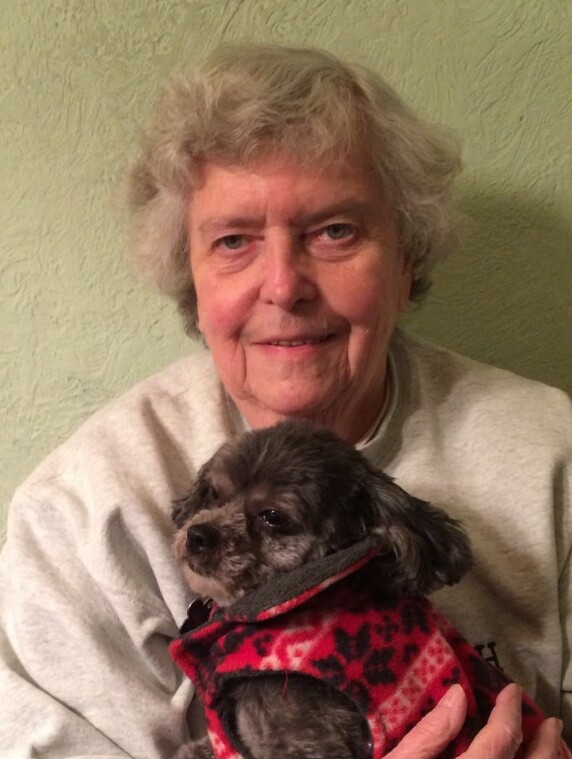 Joan Lenore Morales
Morales, Joan L., 87, of Minneapolis, unexpectedly went home to be with her Lord and Savior, Jesus Christ on May 24, 2022 of Saddle Pulmonary Embolism.
Ft. Snelling National Cemetery (7601 34th Ave. So., Bloomington, Minnesota). The date available for a Committal, a brief Memorial Service for Joan Morales is scheduled for Friday, August 19, 2022 at 9:30 am with Pastor Gunnar Kristiansen. Be sure to arrive at the cemetery by 9:15 am at Assembly Area #6 (second right turn into cemetery, follow Funeral Procession signage).
We will be gathering at Mindekirken, The Norwegian Lutheran Memorial Church, 924 E. 21st St. in Minneapolis (612) 874-0716 immediately following the cemetery service for a Celebration of Joan's Life, her Norwegian heritage, sharing of memories and enjoying lunch.
DIRECTIONS TO FT. SNELLING CEMETERY
Pass the main gate on 34th Ave, heading North
Follow signs to Assembly Area #6
Get in line - IMPORTANT: BE THERE BY 9:15 AM
From there we will be escorted to the Shelter for Joan's Committal Service.
DIRECTIONS TO MINDEKIRKEN, THE NORWEGIAN LUTHERAN MEMORIAL CHURCH, 924 E. 21st St. (Franklin and 10th Ave)
Go North on Cedar Ave to Franklin Ave. Church Phone: 612-874-0716
Turn Left (West) on Franklin Ave. to 10th
Turn Left on 10th Ave (Church is on your right)
Turn Right on 21st St,
There is parking on the West side of the church in the parking lot. Park on the streets where you can on 10th or 21st enter on doors on either side of building. Ring bell if, necessary as doors are kept locked for safety.
NOTE: There is a lot of construction going on with the church.
We will meet downstairs in the Fellowship Hall for Service & Lunch