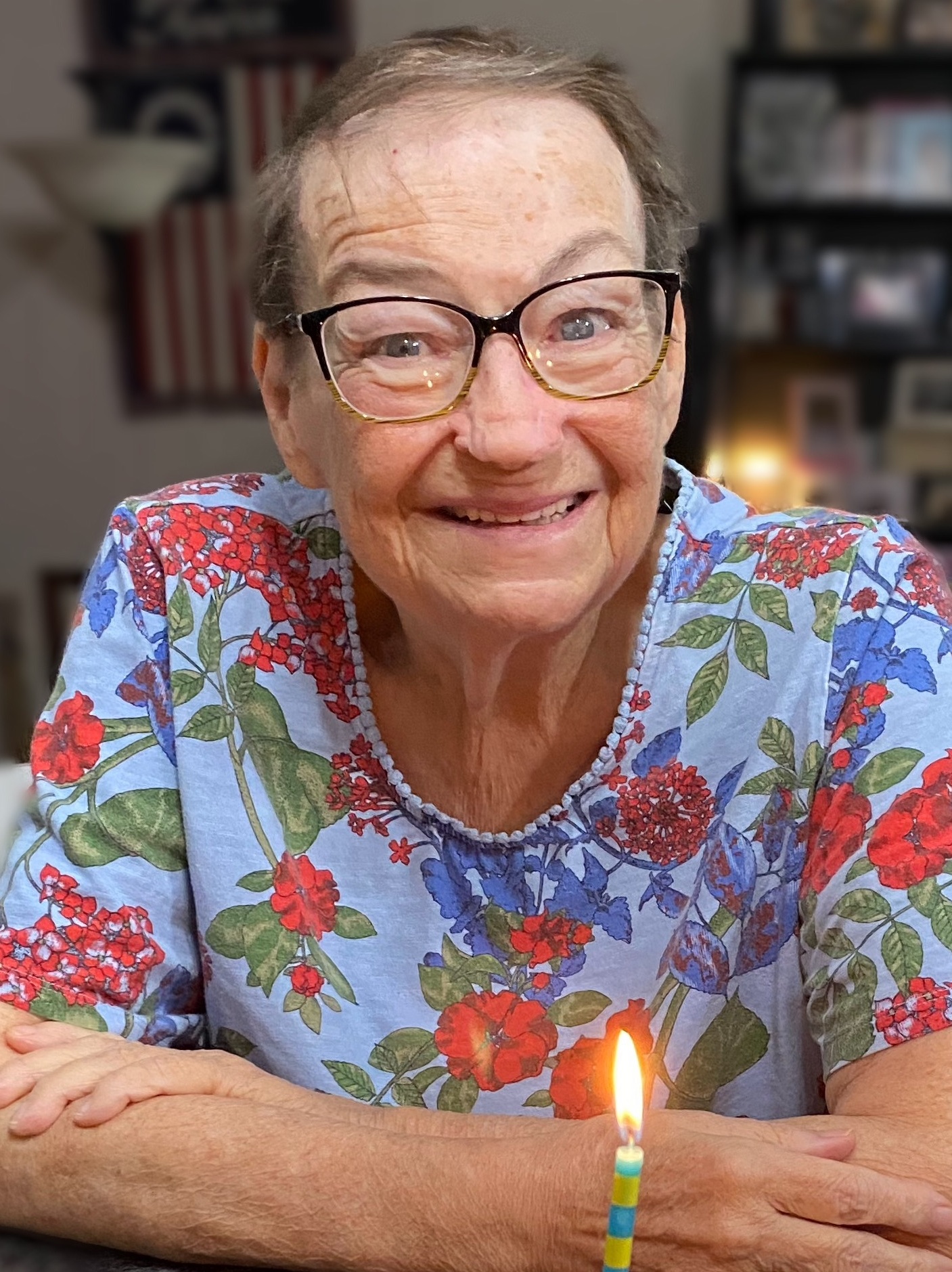 Jill Svoboda
Jill (Batho) Svoboda, beloved mother, grandmother, and friend, peacefully went home to the Lord on the morning of May 8th, 2022.
Jill was born on September 16th, 1943 in Plum City, Wisconsin to Harold and Rachel (Sobottka) Batho and has spent the duration of her life dedicated to her family.
Jill was an avid BINGO player, talented quilter, and could often be found sharing her hobbies of cooking, sewing, and Sudoku with her grandchildren, with whom she lived for the past 23 years. Deeply generous and others-focused, Jill won multiple awards for her volunteer service on the military bases where she resided with her family. She never had a shortage of love to share with others, and regularly introduced herself as "Grandma Jill" to everyone so that any person who needed a little "grandma love" knew they had someone to lean on. Grandma Jill offered herself as everyone's grandma, and was loved deeply by all who knew her.
Jill is survived by her children, Elizabeth Ensign (Mark) and Alexander Nesterowich; her grandkids Ashley (Marlon), Christina, Mark, Rachel, Samantha, Whitney, Nick, Lukas, and Haley; her siblings Lorna, Carol, Amy (Gary), and Arthur (Sharon); as well as her three beloved great-granddaughters.
She was preceded in death by her parents; her brother, Clark; and her sister, Mary.
A celebration of life will be held in the backyard of the Ensign residence on Friday, May 13th at 10am.