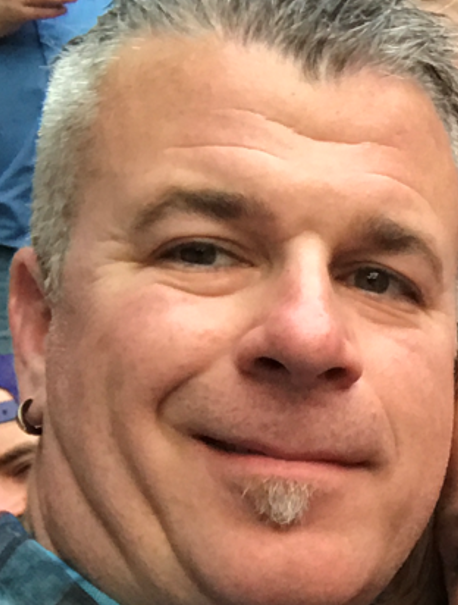 Richard Thomas "Rich" Gannon
Richard "Rich" Thomas Gannon, 45, of Centerville died unexpectedly April 29th, 2022 while on Big Marine Lake near scandia.
Rich was born April 14th, 1977 in St. Paul to Richard and Darlene Gannon. He attended Roseville High School graduating in 1996. He was blessed by the birth of his only son, Austyn. He started dating the love of his life and his future wife, Alicia in 2001. They went on to wed in an intimate Las Vegas ceremony April 22nd, 2008. The happy couple have also been blessed with their daughters Amelya and Addisyn. He was a devoted husband and father placing nothing before family. He spent his career working at Peterson Brothers Roofing. Aside from work he enjoyed all things outdoors- hunting, fishing, boating, offroad Jeeping, mudding and 4 wheeling. He also enjoyed watching all types of sports. You could also find Rich enjoying some pull tabs, time at the cabin and especially good music... all of these things were made even better by enjoying them with his family.
He is preceded in death by his grandparents Paul & Angeline George and Tom & Mary Gannon.
He is survived by his wife, Alicia; his children, Austyn (Sammy Crowther), Amelya, and Addison; parents, Richard and Darlene Gannon; and sister, Dawn (Mike) Finken as well as 8 nieces and nephews, many aunts, uncles, cousins, and extended family/ friends.
Pallbearers will be Jason Schwieger (friend), Ted Huot (friend), Jason Vedders (brother-in-law).
Visitation will take place May 8th from 4pm-8pm at Cremation Society of Minnesota, St. Paul chapel, 1979 Old Hudson Road, St. Paul, Minnesota, 55119
Funeral services will be held on May 9th at 11am (10am-11am visitation) at St. Paul chapel, 1979 Old Hudson Road, St. Paul Minnesota, 55119
In lieu of flowers, memorials for the family may be sent to Lake Area Bank: Care of Rich Gannon.
Rich's family would like to extend our sincerest thank you to the brave men and women who took part in search efforts… including but not limited to the Washington county rescue dive team and water recovery team, Minnesota DNR, Minnesota state patrol, other local law enforcement and public safety, volunteers, friends, family, and community members.