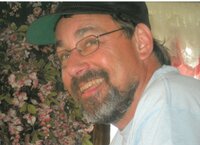 Daniel Joseph Erickson
Daniel J. Erickson, age 61, of Prior Lake, MN, passed away unexpectedly at his home on Wednesday, November 17, 2021.
Daniel was born on September 22, 1960, in St. Paul, MN, the son of Lawrence and Genevieve (Steiner) Erickson, who preceded him in death. He was raised in Hutchinson, MN, where he met his first wife, Angela Dawald, and moved to Burnsville and then Prior Lake, where he resided the rest of his life. Daniel graduated from Northwest Electronic Institute in Minneapolis, MN, and worked for many years at Seagate Technology in Shakopee, MN.
Daniel loved snowmobiling, and he owned many sleds over the years. He was a common sight in the neighborhood and always a helpful hand with vehicle problems. He enjoyed NASCAR races, Sunday Football, and soccer games. He always took photos and videos of family events and talked often with his two children, his siblings, and their families.
Survivors include his partner, Karaty Sonsak; his son, Matthew Bredain; his daughter, Alicia Erickson; and his 5 siblings, Michael, Kathleen, Diane, Patricia, and Ann, and their families.
A Gathering of Friends and Family, Celebrating Daniel's life, will be held at the Cremation Society of Minnesota, Edina, from 4-8 p.m. on Saturday, November 27.